THE NEIGHBORS OF THE ROUTE OF PARKS
By:
Solange Passicot

| Date: 12 February, 2021 | In:

Blog , Culture , Nature ,

Do you like documentaries? We invite you to the premiere of the series "Anfitriones de la Ruta de los Parques", (Hosts of the Route of Parks), by the Tompkins Conservation Foundation in Chile. A compilation of 17 audiovisual capsules show different stories of people living in communities near large national parks in southern Chile.

Discover all the energy of those who live in Patagonia, learn about their dreams, the different jobs they do and the pride they feel living in the vicinity of great national parks such as Pumalín Douglas Tompkins and Corcovado National Park.
A HAVEN OF GREEN CONSERVATION
Imagine you're in the south of Chilean Patagonia, surrounded by ancient Alerce (Larch) forests and huge waterfalls, in a piece of land of over 400,000 hectares of protected native flora and fauna, in the communes of Cochamó, Chaitén, and Palena.
You are in the Douglas Tompkins Pumalín Park, declared in 2007 by Unesco as a biosphere reserve of the temperate rainforests of the Southern Andes, due to the enormous biodiversity in this place and the great importance it has worldwide.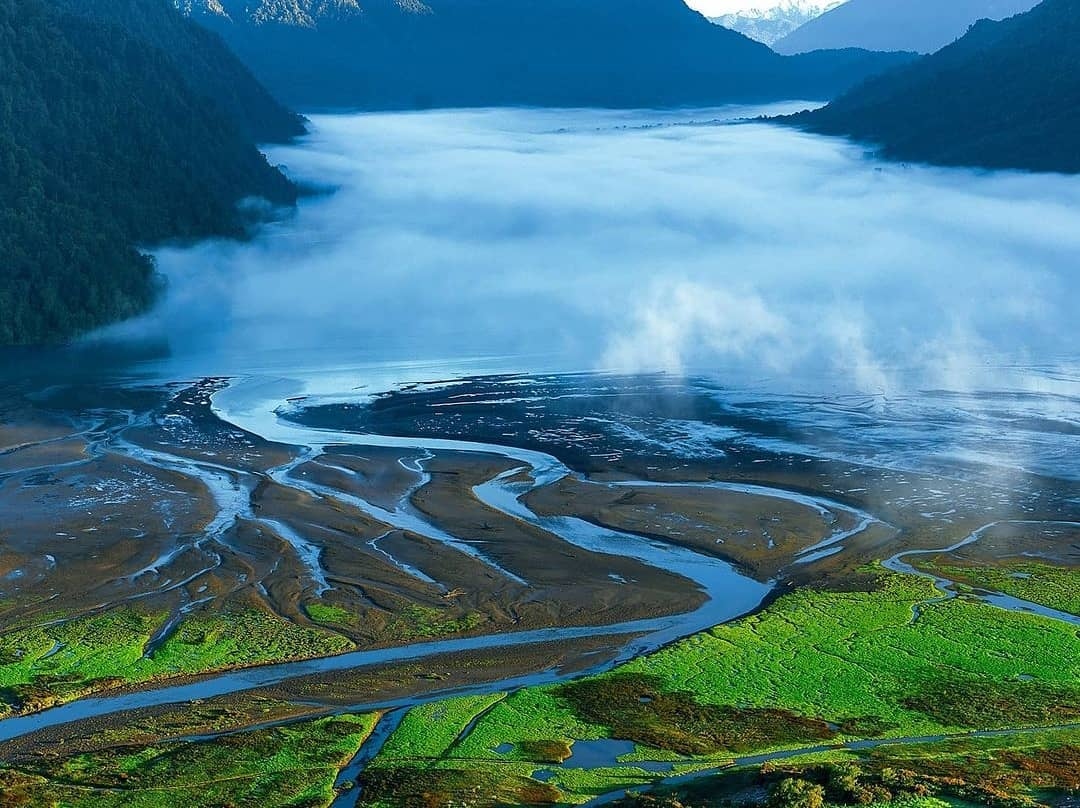 Photo: [@parquepumalin]
Corcovado National Park is just a little further south on the map. It has an extension of more than 290 thousand hectares of temperate rainforests, beauty, and natural wealth that is unique in the world.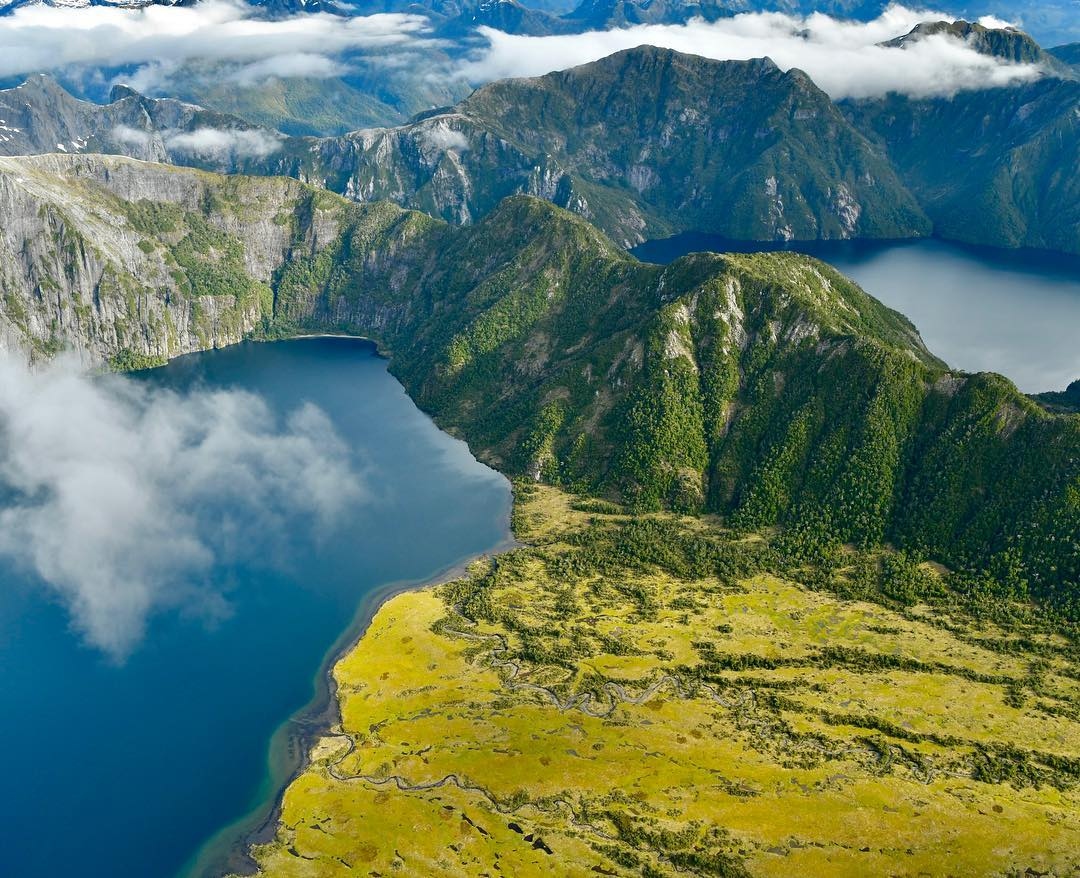 Photo: [@guywenborne]
Next to these two great green lungs of the Earth, there are dozens of other protected natural territories, such as the Alerce Andino National Park, Hornopirén, Melimoyu, Queulat, Magdalena Island, Laguna San Rafael, Cerro Castillo, Patagonia, Bernardo O'Higgins, Kawésqar, Torres del Paine, Pali-Aike, Alberto de Agostini, and Cabo de Hornos National Park.
All these destinations make up "La Ruta de Los Parques" ("The Route of Parks"), a route that extends a total of 2,800 km between Puerto Montt and Cape Horn, providing shelter to numerous species; with more than 11 million hectares of protected land. This territory stores three times more carbon per hectare than the Amazon, making it a true natural paradise!
MELODIES OF PATAGONIA
The series "Hosts of the Route of Parks " brings together the testimony of different people who live in Chaitén, El Amarillo, Michimahuida, Santa Bárbara, Chana, and Caleta Gonzalo, who have found a source of employment and sustenance through the parks and in tourism.
In the capsules, you will discover different stories about the park rangers, folklorists, artisan entrepreneurs, riverside masters, and cheese makers, among others. Here are a few of the interesting stories about the hosts.
WITH AN EQUINE SOUL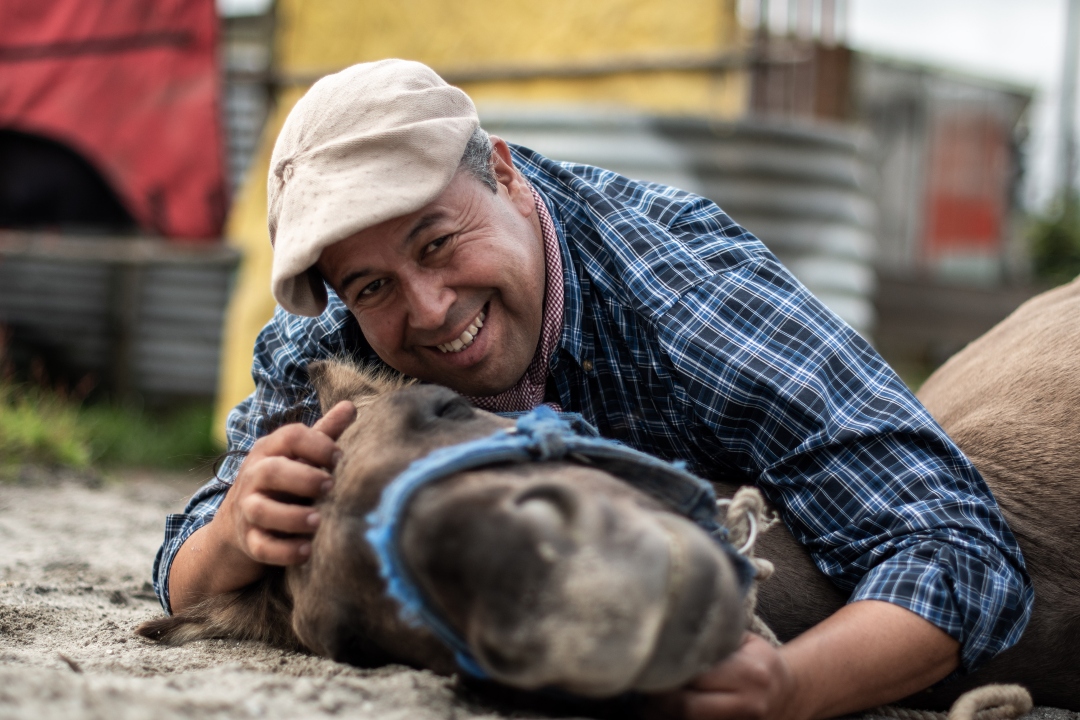 Photo: [@rutadelosparques]
"I am the Chilean gaucho! This is how Ronny Barría, singer and folklore lover, describes himself. Coming from a family of musicians, for the past seven years he has been living in what he calls "the northern gate of Patagonia", in Chaitén.
A few years ago, he learned the trade of taming horses in the Canary Islands, Spain. His work focuses on achieving a loving bond with the animals that allows him to tame them. For him, music, horses, and the natural environment that surrounds him go hand in hand with folklore.
For Ronny, to be part of the recovery and rebirth of this area of extraordinary beauty, where something that was lost is rescued, is something invaluable for him.
WEAVING PATAGONIA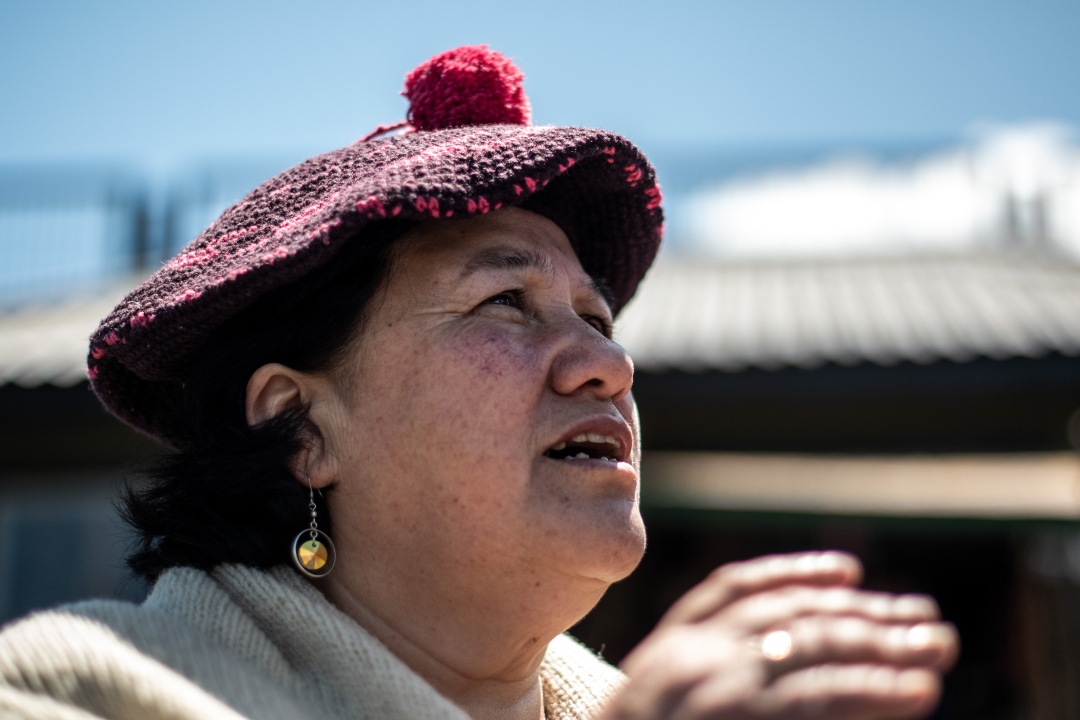 The stories now take us to meet a friendly woman, known not only for her welcoming manner but also for offering the most beautiful fabrics in the area. Beanies, ponchos, and blankets handmade with natural wool are part of the craft that Toyita Riquelme has been doing for years.
A native of Chaitén, from a large family of 10 siblings and mother of 4 children, she inherited the ancestral craft of knitting from her mother. For Toyita, living next to Douglas Tompkins Pumalín Park, where she once worked as a tour guide, is undoubtedly a privilege. "I feel like I have it all: hot springs, rivers, sea, birds, untamed vegetation… Paradise!
THE END OF EMPTY TOURISM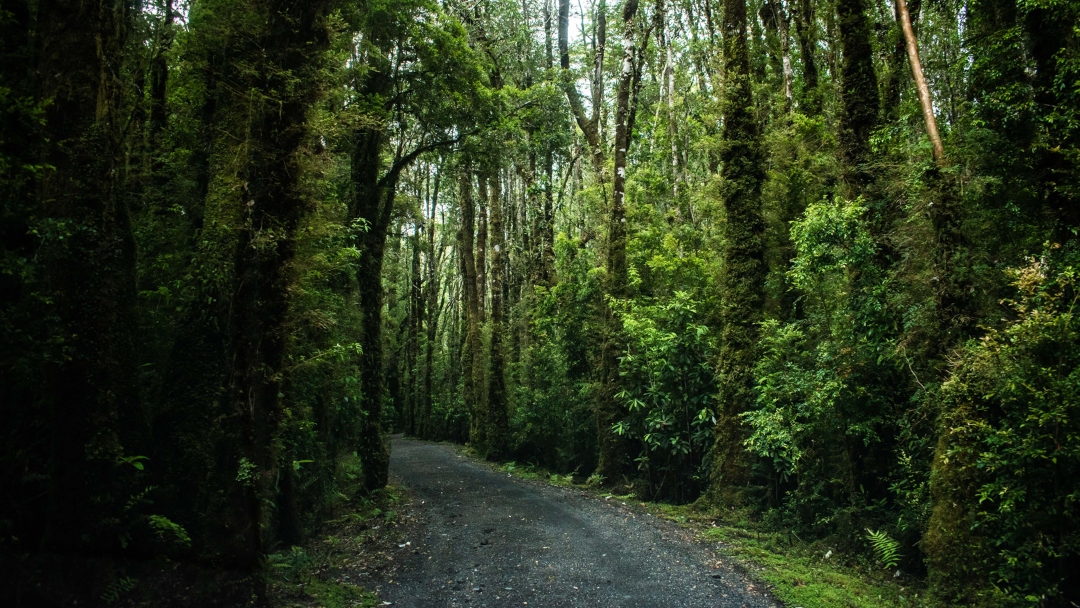 In this last story, we introduce you to Alejandro Vega, a man committed to being an agent of change. He is convinced that empty tourism no longer works and that it is necessary for tourism not only to preserve forests and water, but also to preserve the culture and tradition of each place.
His whole life has been linked to tourism and he is proud to raise awareness about the role of conservation that the industry should play. "La Ruta de Los Parques" is a tremendous opportunity to connect tourists from around the world with a very important territory and he says "my mission is to guide tourists to learn in another context, to share with the communities, to feel the essence of nature and its people".
PATAGONIAN COMMUNITIES WITH A VALUABLE HERITAGE
This is just a part of what you can see in the series "Hosts of the Route of Parks ", available on Youtube. A project that seeks to show how the neighbors of the great national parks of southern Chile have used the economic opportunities that tourism has given them and become the true protectors of these protected areas while also being hosts of those who come to visit.