REGENERATIVE TOURISM: PLACES AND PEOPLE THAT RENEW ENERGIES
By:
Chile Travel

| Date: 10 March, 2021 | In:

Blog , Nature ,

How can we contribute to the improvement of the treasures in this beautiful country called Chile? Discover Regenerative Tourism and explore some of the hidden places that are still intact and untouched by human intervention, where you can enjoy and connect to the great gifts that Mother Nature has given us.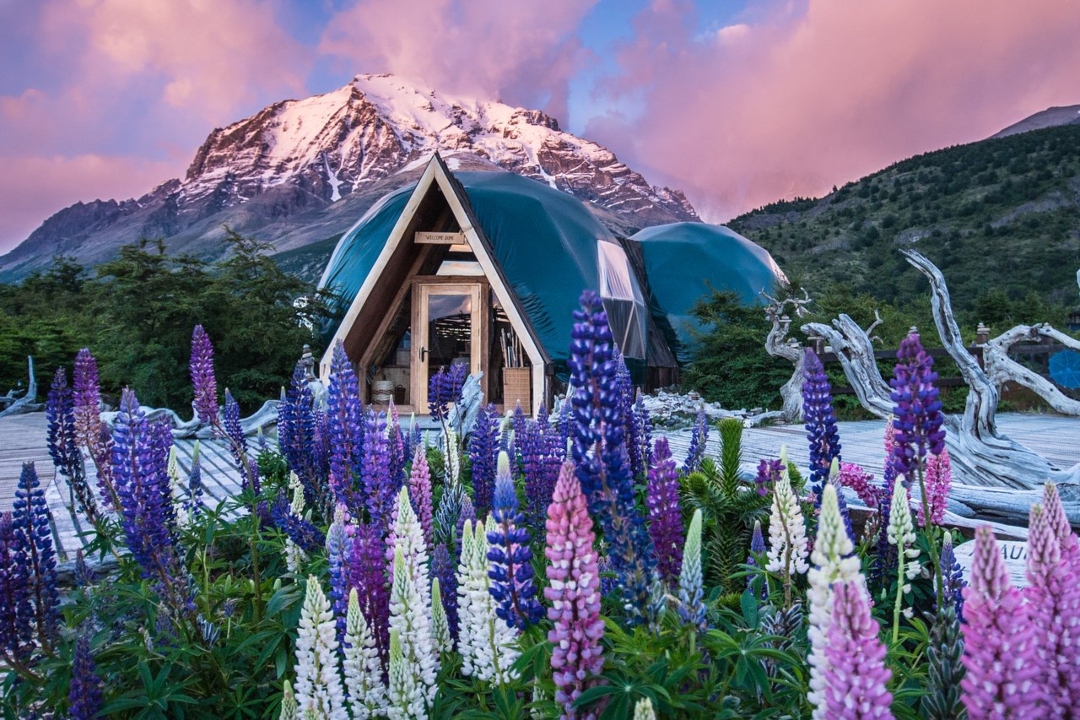 WHAT IS REGENERATIVE TOURISM?
Let's start by differentiating sustainable tourism from regenerative tourism. The first refers to the idea of not harming your surroundings and being a respectful traveler. On the other hand, regenerative tourism is the idea that a traveler can participate in making improvements to the places they visit. This means that visitors leave sites better than they found them. This type of tourism creates more significant changes in the environment's rehabilitation and the development of the communities that welcome visitors to their homes.
HOW TO GET STARTED IN REGENERATIVE TOURISM
It's best if one starts by keeping an open mind when arriving somewhere new and unknown and acting ecologically, contributing to cleaning and recuperating the environment. Whenever you see garbage, even if it is not yours, try to pick up and clean the areas that you see neglected. Find out how to collaborate in any social or ecological projects or volunteer with animals in the area. You can also help by consuming regional goods at local establishments and businesses.
It all depends where you go, but there are many ways to contribute through regenerative tourism. You can be reborn, and so can the places you visit.
Let's start our regenerative journey!
CUEVAS DE ANZOTA (ANZOTA CAVES)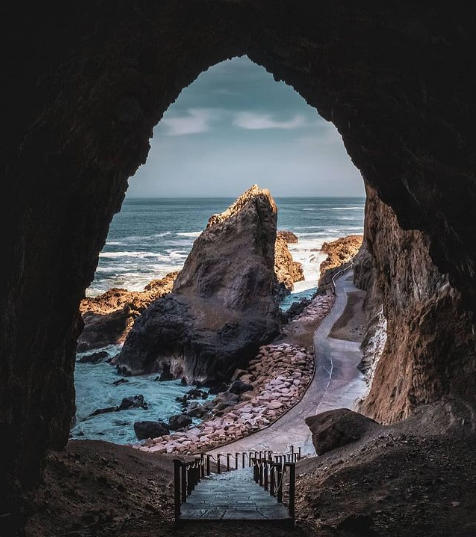 We will start in northern Chile and visit the Anzota Caves in the city of Arica. These caves are natural rock masses that have been sculpted by the erosion of the sea and the wind over millions of years.
Because of their shape, the caves have served as a natural refuge for various coastal communities, such as the Chinchorro culture. Over 9,000 years ago, these people performed mummifications on the dead. In some of the caves, you will see pictographs that testify to the presence of some of America's first settlers, who lived from fishing, hunting, and gathering.
This place is a piece of heritage that our ancestors left us, so we must help preserve the Caves and not alter these interesting forms of expression they left on the cave walls.
LOS MONJES DE LA PACANA (THE PACANA MONKS)
Now we will visit the Monks of La Pacana, also known as the Tara Sentinels or Tara Moais because they resemble the Rapa Nui sculptures. The Pacana Monks are large and towering vertical sculptures made of stone, shaped over millions of years of wind erosion.
Located in San Pedro de Atacama, Los Monjes de la Pacana is surrounded by roads but without car tracks, which means that you can throw yourself into an adventure by letting the wind guide your way to the Salar de Tara, an incredible giant rock lying next to the Cathedral of Tara.
If you are a lover of ancient cultures or arid landscapes, you will absolutely relish getting lost here for a few days. Just close your eyes, breathe in the fresh, clean air, reflect on your thoughts, or relax in the arms of the person you love.
And if you want to show your appreciation for these beautiful sites, don't forget to find out about conservation projects so that you can support regenerative tourism in the area with your visit.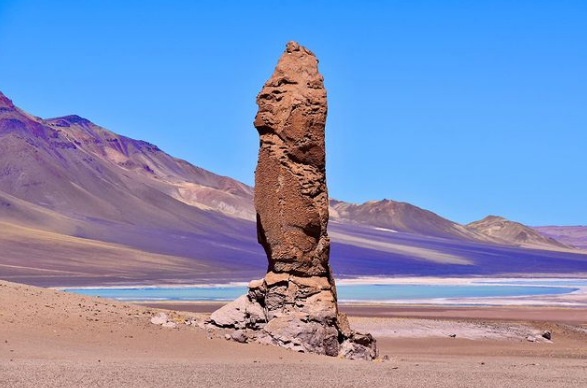 VALLE DE QUILIMARÍ
Moving further to the center of the country, the Quartz Route in the Quilimari Valley is a place with beautiful landscapes full of quartz. Many come here seeking to cleanse their souls in the presence of this mineral that is well known for its healing properties and fill their bodies with good energies through quartz therapy.
Walking through Quilimarí, you'll arrive to the town of Tejar, where you can find accommodation and some delicious locally made pastries. You're probably thinking, what a perfect combination! Have some treats while you soak in a hot tub or lay on a bed of quartz on the top of the hill, with an incredible view of this wonderful valley. It will be an unforgettable experience and, what's best, is that you will be contributing to local businesses that are doing regenerative tourism.

THE VALLEY OF THE CONDORS
Continuing our trip through the central part of Chile, we head to the Valley of the Condors, a beautiful place located deep in the Andes Mountains that is a true natural paradise worthy of being photographed, so don't forget to bring your camera!
This valley is currently one of the most promising climbing areas in Chile and South America. But wait till you hear what else it offers. You can go on a hike that leads to the fantastic Inverted Waterfall, called this way because the effect of the wind makes it look like it's flowing upwards. What an amazing example of how Mother Nature can surprise us!
Before you leave, please remember to leave the place even cleaner than before you went. Also important, avoid feeding the area's fauna as part of regenerative tourism is to respect the ecosystems and not intervene with the flora and fauna that live in the area.
The best season to visit the places mentioned so far is from October to May. From June to September, during the winter, it is usually snowy in the hills and mountains of the Andes.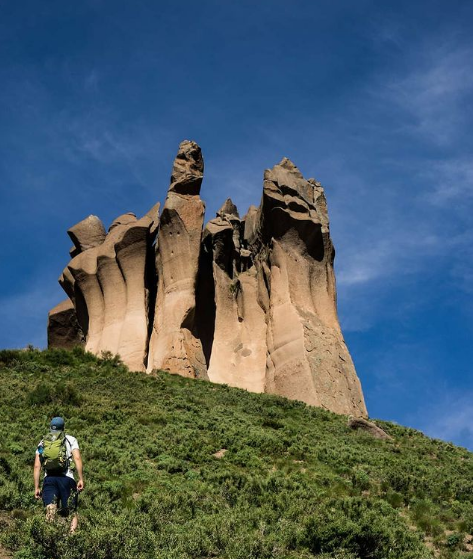 JUAN FERNÁNDEZ ARCHIPELAGO NATIONAL PARK
Now let's go out into the ocean, off the coast of Valparaiso, to the Juan Fernandez Archipelago National Park, which spans over 9,571 hectares. Given the incredible amount of endemic and native species on the islands, UNESCO declared it a Biosphere Reserve in 1977.
One of the main activities to do here is lobster fishing, and thus, lobster eating! Lobster is one of Juan Fernandez's most sought-after specialties. There are many different recipes and ways to prepare it, but we recommend that you order the "half a lobster on the plate" or the "perol" (a kind of stew). If you like fish and seafood, you will love eating in Juan Fernandez and, at the same time, you will be supporting the fishermen and practicing regenerative tourism.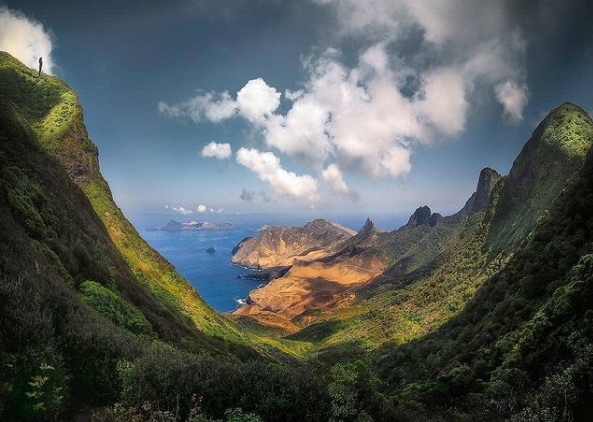 RESERVA BIOLÓGICA HUILO HUILO
After having recommended places in the north, in the center, and the Pacific, we now head to the south of Chile, where we will discover the Huilo Huilo Biological Reserve. Located in the middle of the Patagonian Andes, this is the perfect place if you want to disconnect from modernity and connect to nature in the Los Rios region.
Every person that has been to Huilo Huilo has fallen in love with it. The numerous waterfalls, many species of unique flora and fauna and its vast forests, as well as the only cable car in the south of Chile, make this place magical.
You can visit farms and animal recovery shelters, where you can join volunteer programs and take care of the animals for a few hours. You can feed them, walk them or play with them, and we assure you that the animals will be happy that you support regenerative tourism by dedicating some of your time and effort.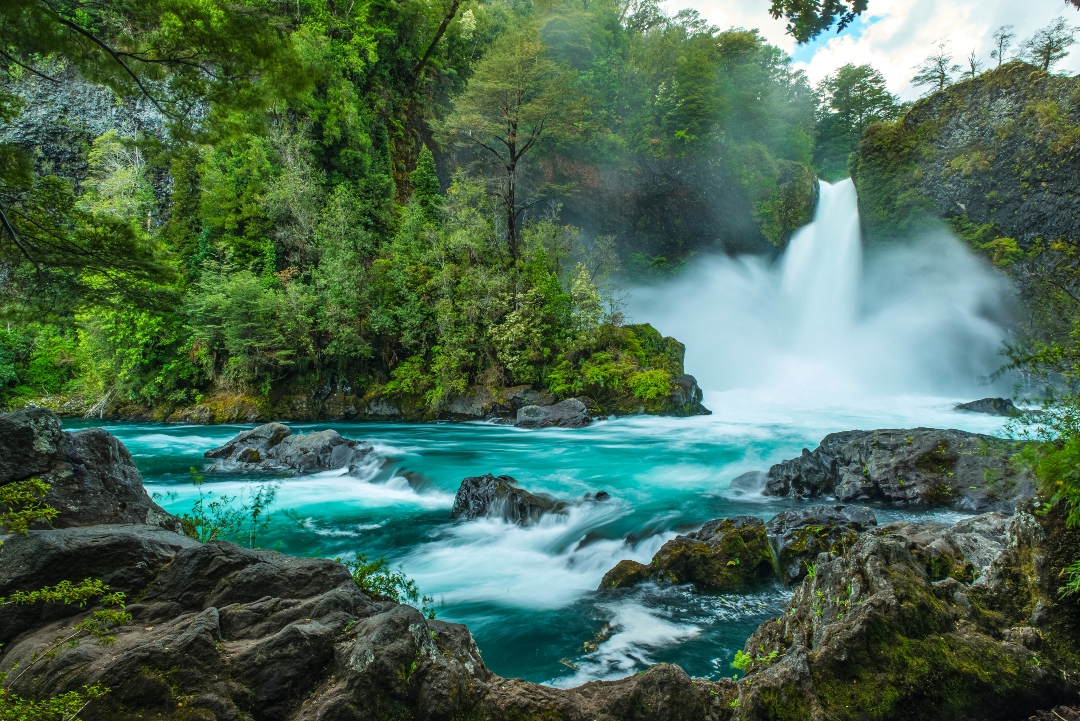 ECO-DOMES IN TORRES DEL PAINE
Before reaching the end of our long and beautiful journey, we want to invite you to Torres del Paine National Park, where the views are dreamy, and its diversity of flora and fauna is recognized worldwide.
This park has some innovative ecological domes where you can experience nature to the fullest and feel that your body and soul connect to Mother Nature and get rest as never before. Let us tell you why.
These domes have been designed to not interfere with the environment's natural ecosystem. They minimized their carbon emissions by using turbines that extract water and photovoltaic panels that transform sunlight into heat and energy. They also prevent soil erosion, allowing animals to move freely underneath.
The structure of the domes was made from renewable materials. Local producers supply the decoration and the food, which helps support artisans and farmers.
If you ever visit the Eco-Domes in Torres del Paine, you can take yoga classes, have a relaxing massage or go on guided excursions. A visit to Torres del Paine will surely turn into one of those memorable stories you will tell to all your friends!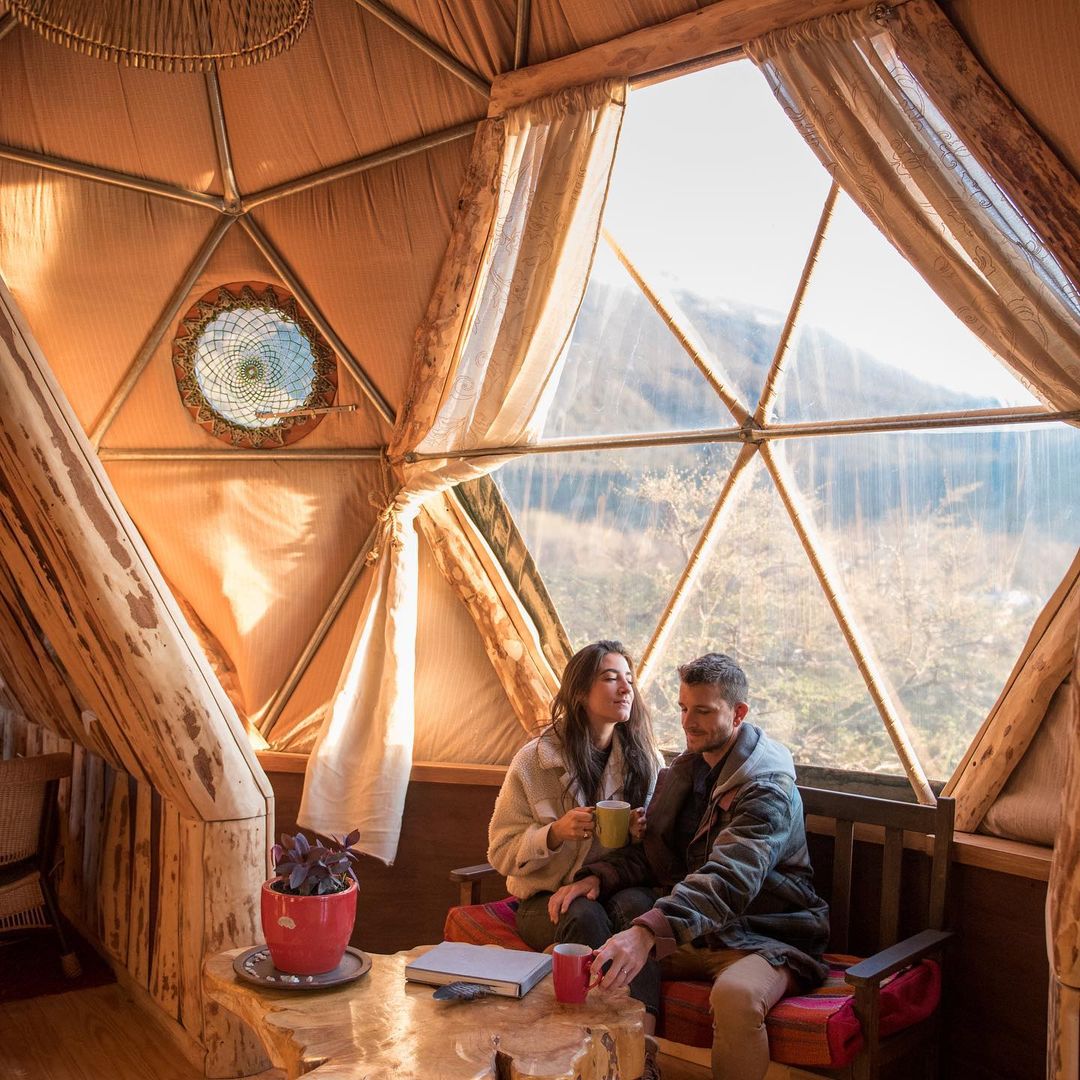 Don't forget that every time you go to any magical, wonderful, natural place, you must show your utmost respect for its ecosystem, flora, fauna, and the entire environment that surrounds it. Mother Nature depends on us, so we continue to have beautiful places like these to visit.
And if you want to help make regenerative tourism thrive, spread the word and invite people to join you in the conservation of parks, beaches, forests, and other natural sites. Tell them to walk along the designated trails, not feed the wildlife and not take endemic species away from their habitat as souvenirs.