LIVE AN EXCEPTIONAL WINE TOURISM EXPERIENCE IN CHILE
By:
Chile Travel

| Date: 25 May, 2021 | In:

Blog , Wine and gastronomy ,
CHILE, LAND OF WINES
From the north to the south of Chile, visitors can get to know the best wine tourism experiences and discover how peasant and "huaso" (Chilean cowboy) traditions are related to Chile's wine culture.
Wine is so important in Chile that throughout the year several festivals celebrate grape harvests and pay tribute to the wealth of our land. These celebrations are a way of preserving and expressing the roots of Chilean culture. Traditional dances such as the "cueca" are exhibited while typical local foods are served and paired perfectly with different varieties of our best wines.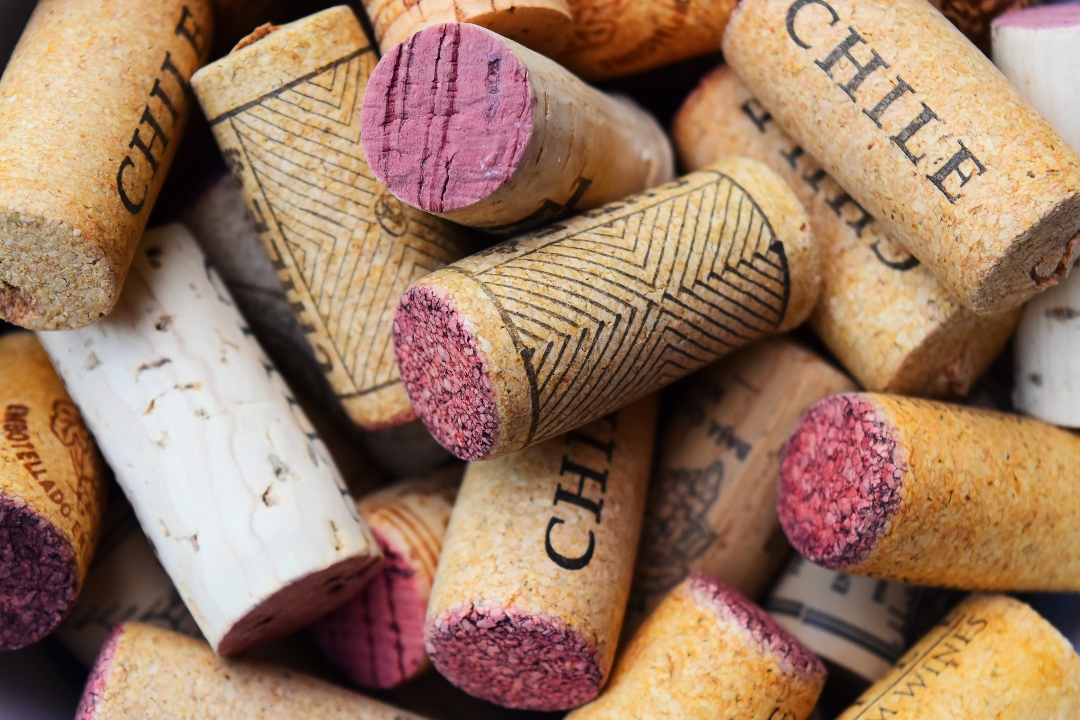 IN THE WORLD'S TOP 10
Chile is recognized worldwide as one of South America's favorite destinations for wine tourism lovers. Chile has cool, warm, and fertile wine valleys and large extensions of fields capable of giving exceptional characteristics to the wine. This grants a production of unique, first-class wines that are internationally acclaimed and put Chile in eighth place among wine-producing countries.
Welcome to the land of wine. Let's travel through the fertile valleys of our country, starting in the north!
HUASCO, THE GARDEN OF ATACAMA
Located in the Atacama region, Huasco Valley is the northernmost Chilean wine valley. This destination is a must-see for those seeking wine tourism experiences, and who also wish to take advantage of visiting the driest desert in the world, its natural parks, olive plantations, and discover the cultural richness of the Atacama Desert.
During your visit, you have to check out the Pajarete de Huasco, the first Chilean wine to have a Denomination of Origin Certification, obtained in 1953. The first record of wines produced here dates back to 1790; even then it was considered a high-quality product.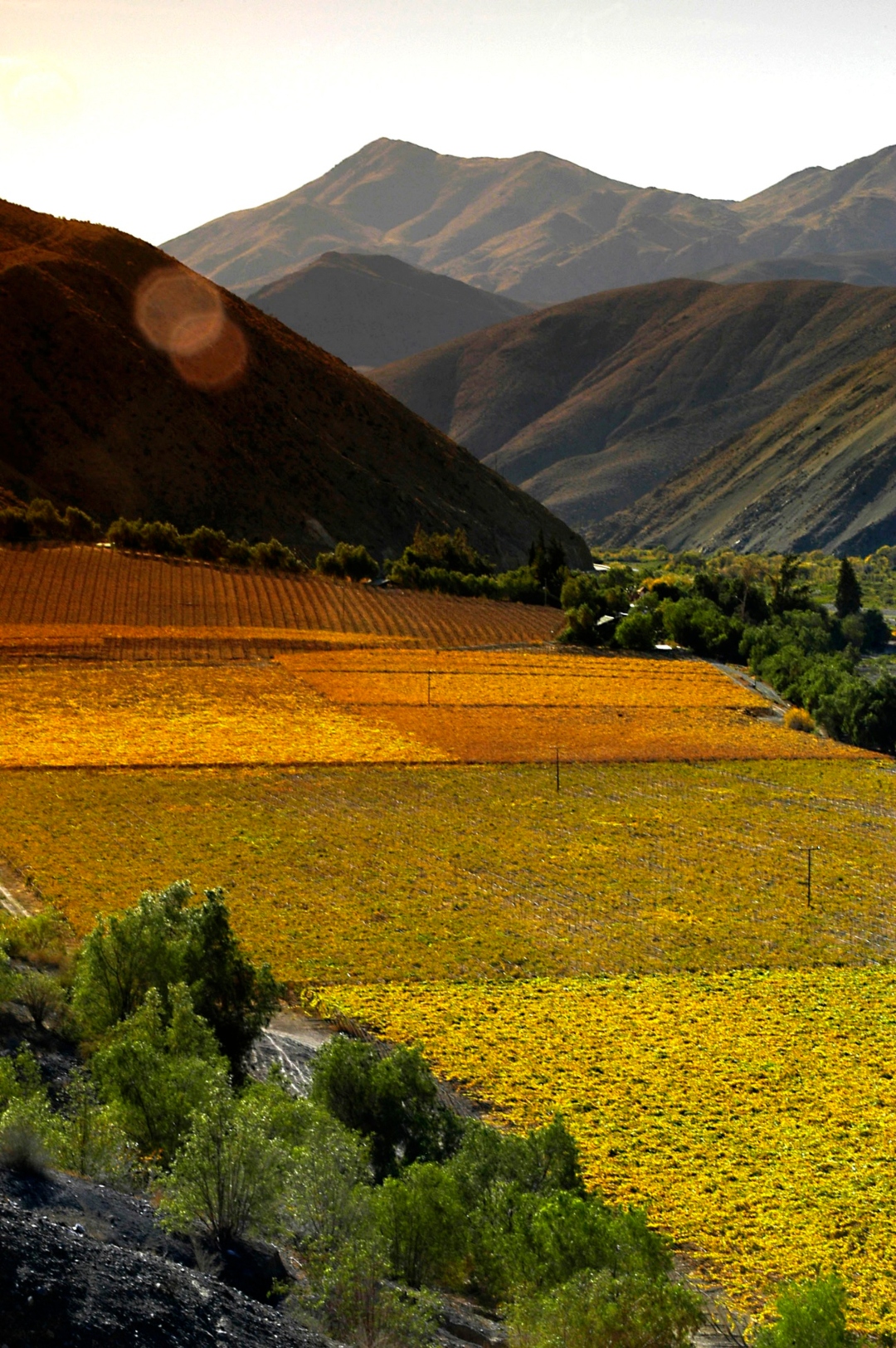 Wine production in this area is carried out by small artisan winemakers, They use the País grape for reds, and Muscat of Alexandria, Muscat of Austria, Torontel and Pink Muscat for whites.
The result is a generous wine, a relative of the Spanish pajarete, but originally from the north of our country. The most exquisite food pairing you can try is to combine these wines with the goat cheese sold in the area.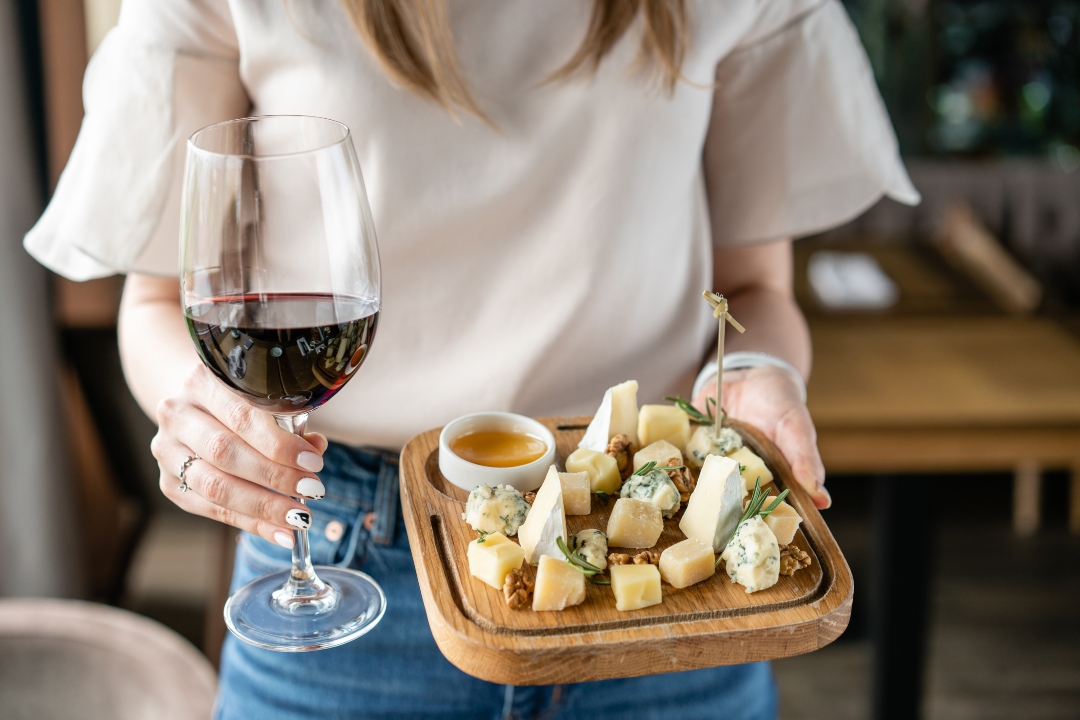 As more and more visitors come to this area for tourism, a wide range of entertaining activities have become available. Among the highlights are the night outings to enjoy Astro-tourism, an unforgettable experience since Chile is the world's best star gazing country.
Now, let's go to central Chile for more enotourism!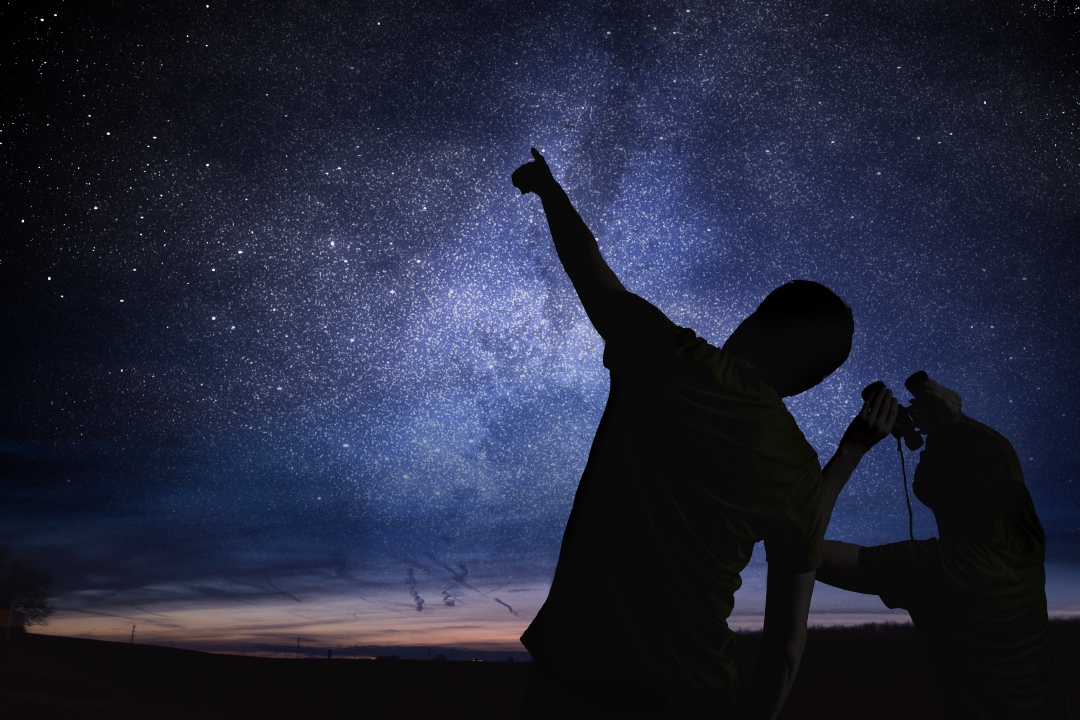 COLCHAGUA, A DREAM REGION
You don't need to travel far for beautiful landscapes or to enjoy the best wines in central Chile. Colchagua Valley, another ideal destination for wine tourism, is just 150 km (93 miles) from Santiago, and it is one of Chile's most avant-garde wine regions. Here you will be able to delight yourself with its prestigious, internationally awarded red wines, among which Cabernet Sauvignon, Merlot, Syrah, Carménère, and Malbec stand out.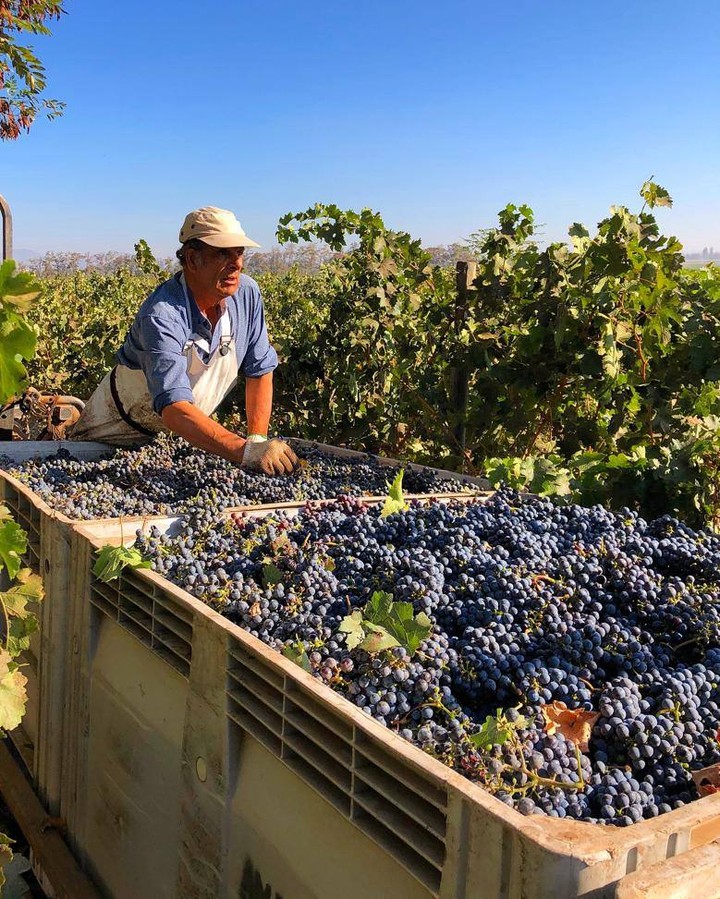 Tradition reigns here! Every year there are large Wine fests held all around this area, where the lifestyle and customs of the Chilean "huaso" (cowboy) are highlighted.
You will also be entertained by their countless traditional activities or by the goodies you can buy at the local fairs, including leather crafts, sheep's wool, felt, corn leaves, jewelry made from gourds, and horse saddles. As for gastronomy, you can find sweet homemade jams, a wide variety of cheeses, honey, fresh fruits, dried beef jerky, and gourmet pumpkins.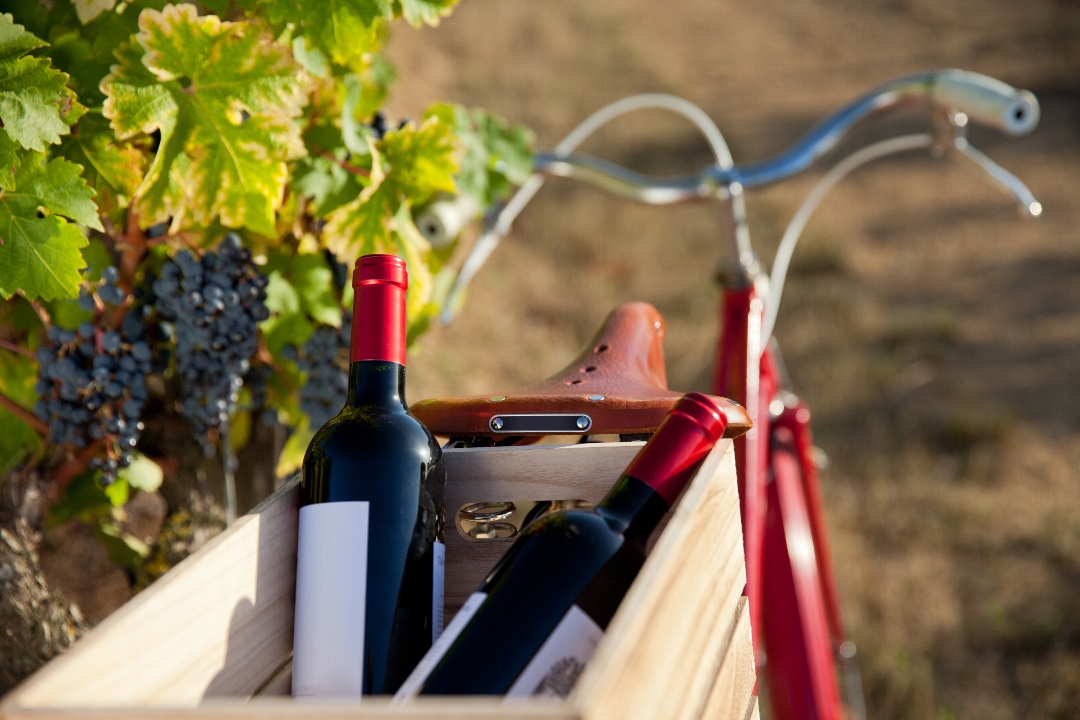 A visit to the Colchagua Valley guarantees days full of emotion, stunning sunsets, and unforgettable evenings. You can walk or take bike rides around the countryside roads and tour the vineyards. We propose a toast to this fantastic vacation destination before heading on a bit further south to the Maule region.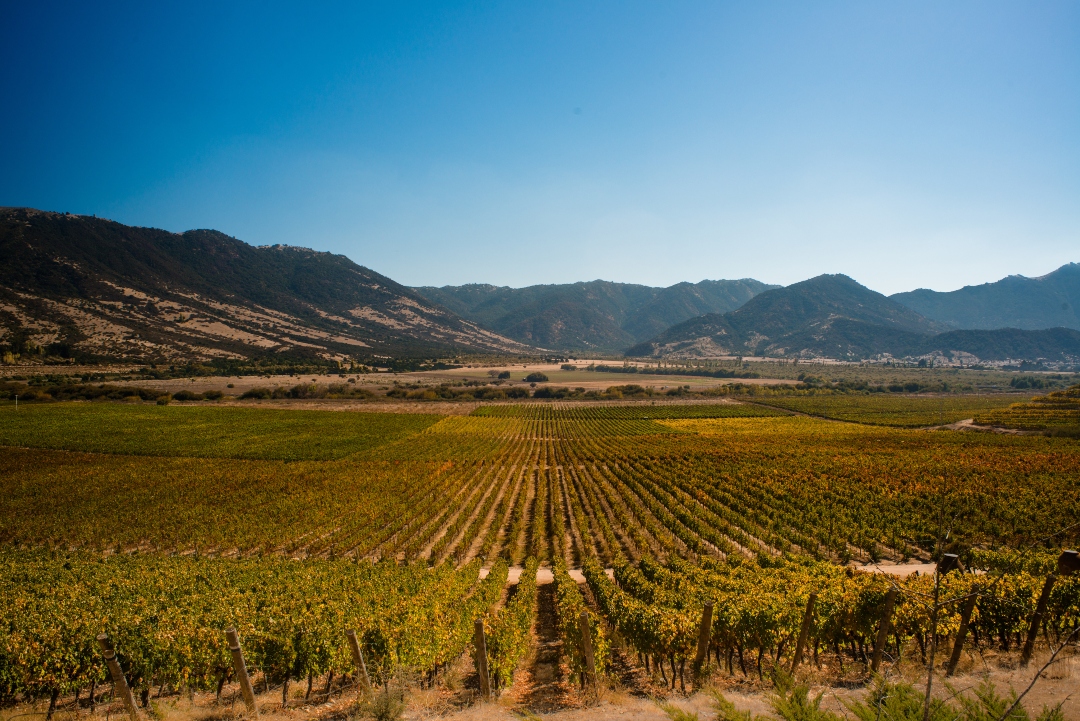 THE MAGICAL AND FERTILE MAULE
Maule Valley is another perfect place to enjoy the peace and calm and the warmth and hospitality of the people, who are always eager to offer visitors the best of their land. It is a place to reconnect with the essence and history of Chile, which is omnipresent in its countryside.
In Maule, nature presents its most fertile and generous face, offering some of Chile's most representative gastronomic experiences and traditional red wines. Red grape varieties occupy more than two-thirds of Maule's cultivated land: from Cabernet Sauvignon to Merlot and, more recently, Carignan.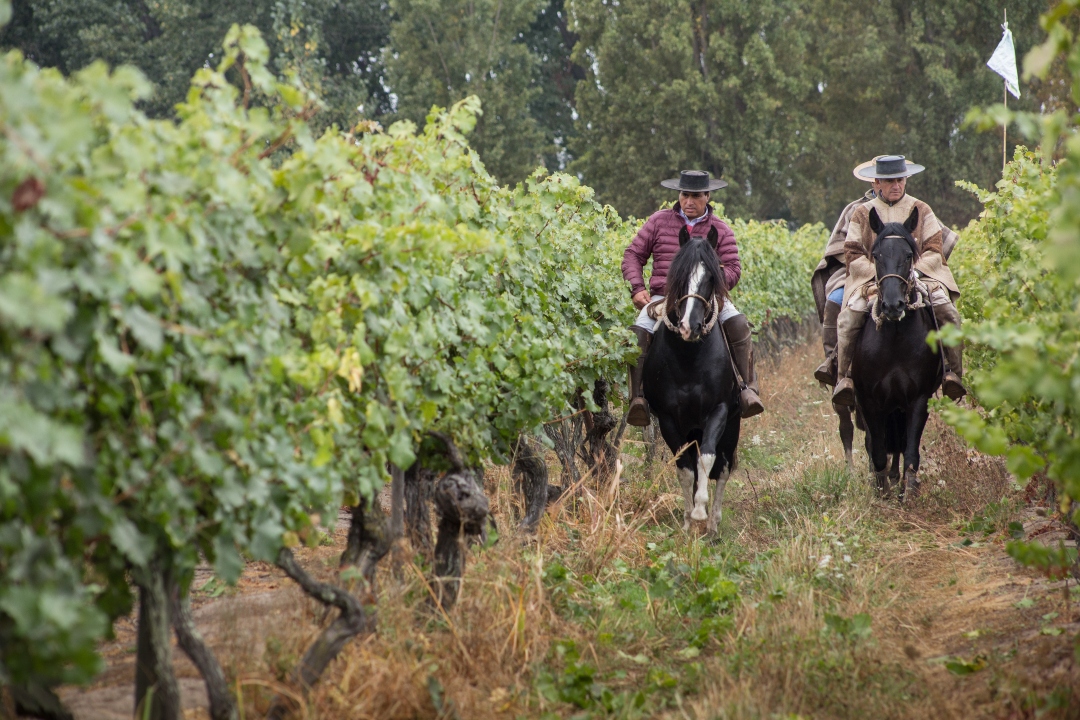 The fields of the Maule region can be explored on the back of a Chilean thoroughbred horse. Its vineyards will show you part of the local culture, work, and traditions of the huasos. Make sure you take lots of photos when you go!
An exceptional wine tourism trip cannot exclude natural wines. Come join us in this last experience that we propose.
THE OUTSTANDING QUALITY OF OUR ORGANIC WINES
The experts say it: wines produced from organic grapes have better body and flavor.
These wines are produced without any added chemicals, pesticides, or fertilizers, neither during production, nor during their growth or harvesting, making them totally organic.
For many wineries in Chile, sustainability is a serious issue, and a number of them have optimized the management of their vineyards to reduce their carbon footprint and produce wines that respect the environment. Also, workers use bikes to move around the vineyards, and natural farming alternatives are preferred to protect the grapes from diseases and pests.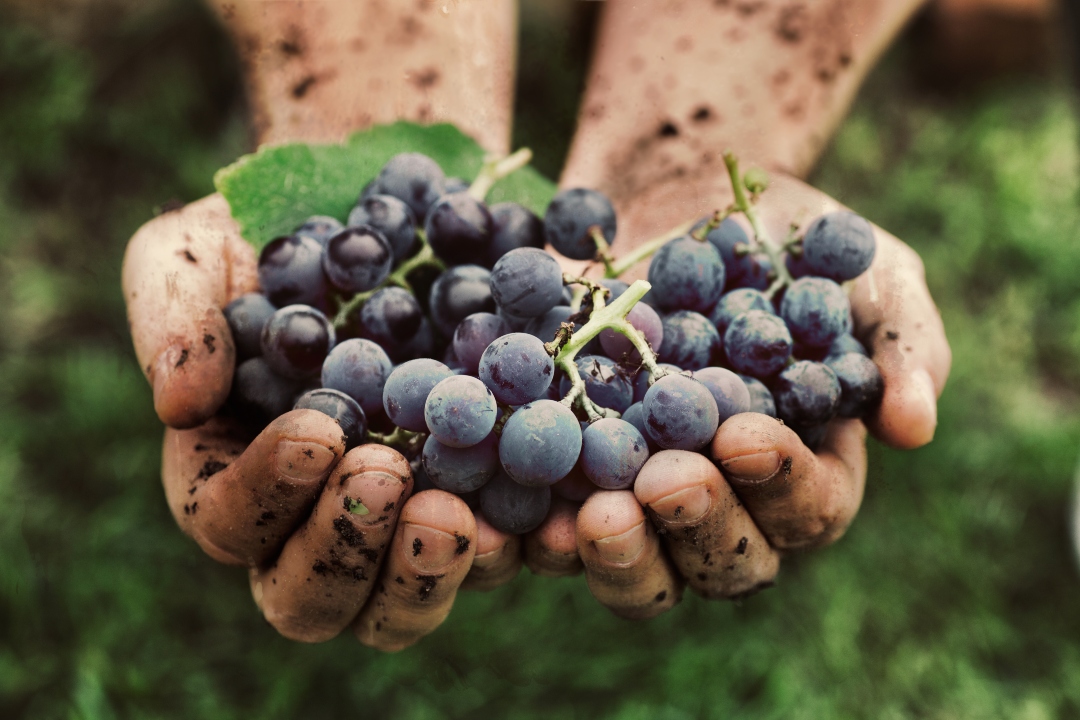 Along with organic wines, there are also the biodynamic ones, which consider the stars, the constellations, and the energies that influence the different stages of the process, from planting to bottling.
There's more!
The variety of wines produced in Chile is enormous, and there are many more valleys to explore. Some of them are: Elqui Valley, Casablanca, Maipo, Cachapoal, Aconcagua and several others. All of them are nestled in the middle of unforgettable sceneries that reveal the richness of Chile's lands, where you can come enjoy different grape strains and musts
On your next wine tourism trip in Chile, go to www.enoticket.cl to learn more about the different wine destinations in our country and book visits and activities in Chile's many wineries.