GO LADIES!
By:
Chile Travel

| Date: 11 March, 2021 | In:

Blog , Nature , Wine and gastronomy ,

Every day more and more empowered women are taking over spaces traditionally associated with men, making clear their own way of seeing things and showing that they can do it too!

In this special edition of empowered women, we leave you with two great Chilean women that have excelled in the world of gastronomy and conservation: Carolina Bazán, Chef at Ambrosía Restaurant and Carolina Morgado, Executive Director of Tompkins Conservation and Director of the Ruta de los Parques (Route of Parks).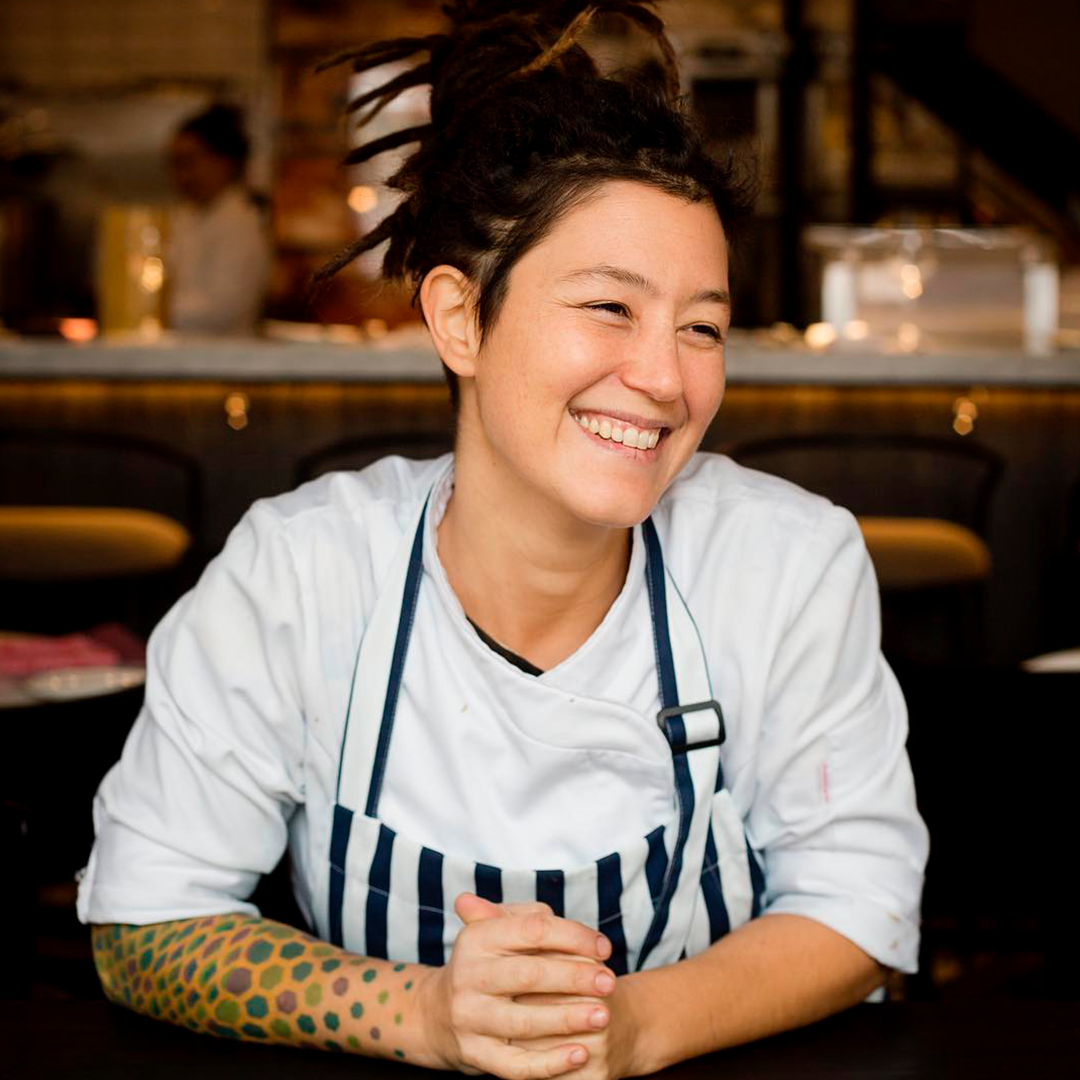 Photo by: [@chinoise]
Eating is a necessity, but cooking is an art!
It is said that the kitchen is a weapon loaded with future. And in Chile, the revolution comes in the hands of Carolina Bazán, a Chef that has been able to crack the paradigms of our domestic gastronomy who in 2019 was selected as the best Latin American chef and awarded the "Latin America's Best Female Chef" recognition.
Carolina studied at the École Supérieure de Cuisine Française and since her return to Chile she has been able to "tousle" the traditional fine dining concept with her creativity. Her kitchen offers different daily menus based on fresh seasonal products that she buys at farmer's markets.
In 2003, she left for Paris to study and explore the world of bistros and small neighborhood restaurants that offer fresh cuisine with personality on a small scale.
When it comes to cooking, she always considers combining ingredients from different parts of the world. She is all about mixing and experimenting, but her biggest inspiration is still her family: "I worked very hard to do this, but I couldn't have done it without my family. They are my priority in every aspect of my life".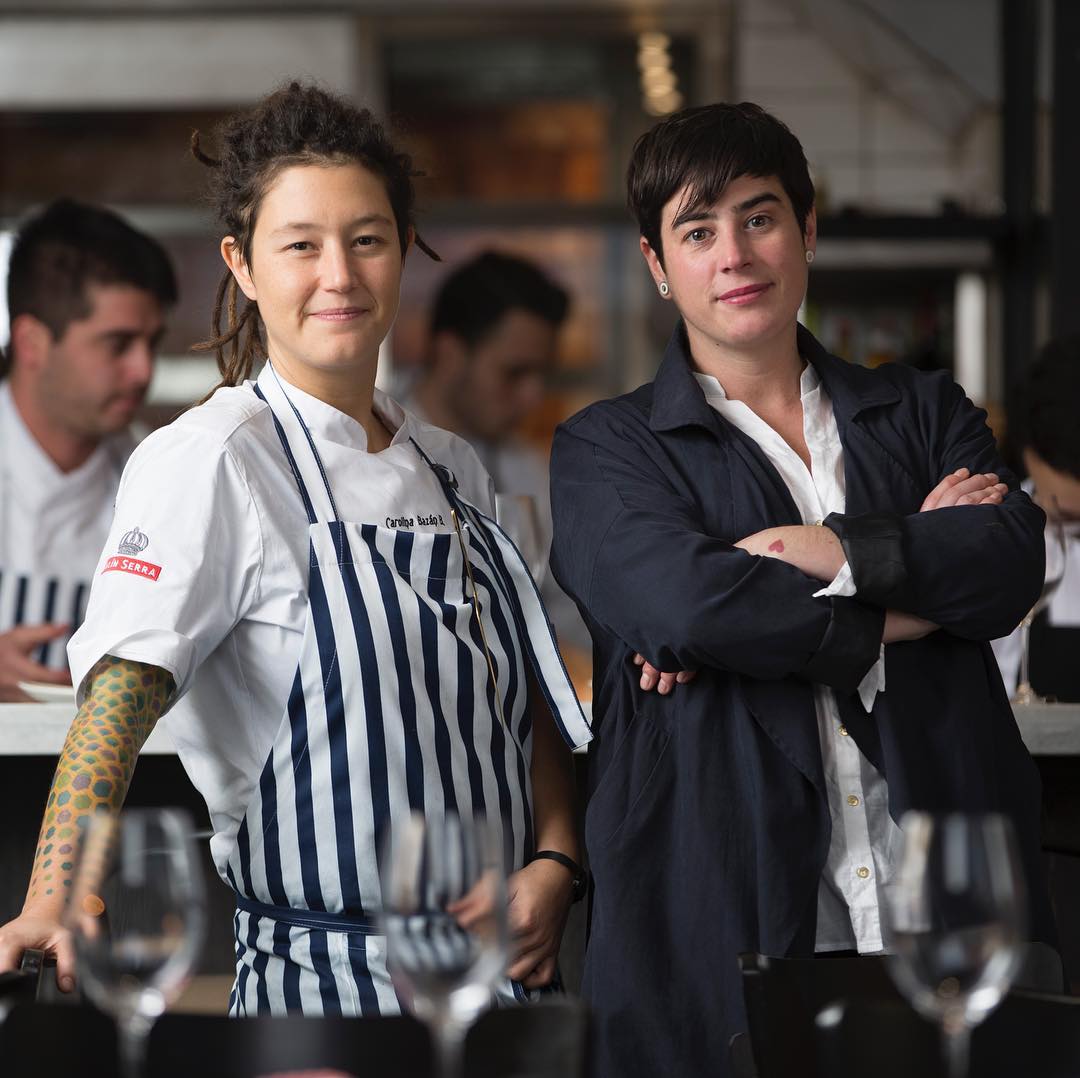 Photo by: [@new_worlder]
Cooking is the alchemy of love!
Carolina works alongside her partner, sommelier Rosario Onetto, who supplements her proposals perfectly. She is her life and business partner and both are empowered women who share a passion and love for their two children.
Together they are the perfect mix and their secret recipe is consistency, perseverance, and drive to seek new challenges, to create and develop dishes with flavor, color, and texture that reflect our people and the different cultures that coexist in Chile and the world.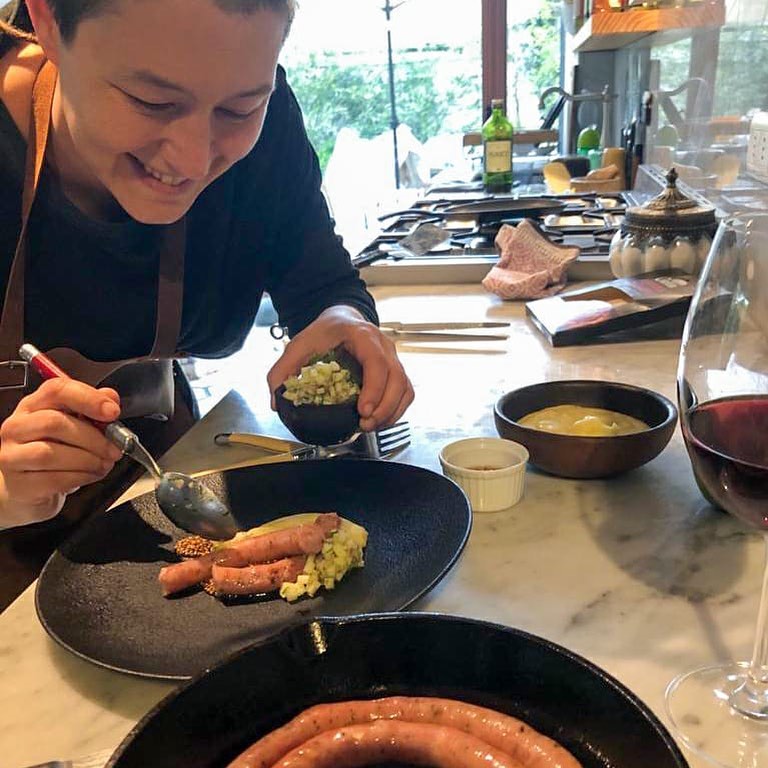 Photo by: [@chinoise]
"People only see a plate on the table, but what's behind it? Unique characters, entire families who give their best for a good harvest, who polish a truffle, who break their backs fishing. When you are aware of a product origin's, who grows and harvests it, the dish takes on an emotional meaning," she says passionately.
The conservation of the planet is in nature!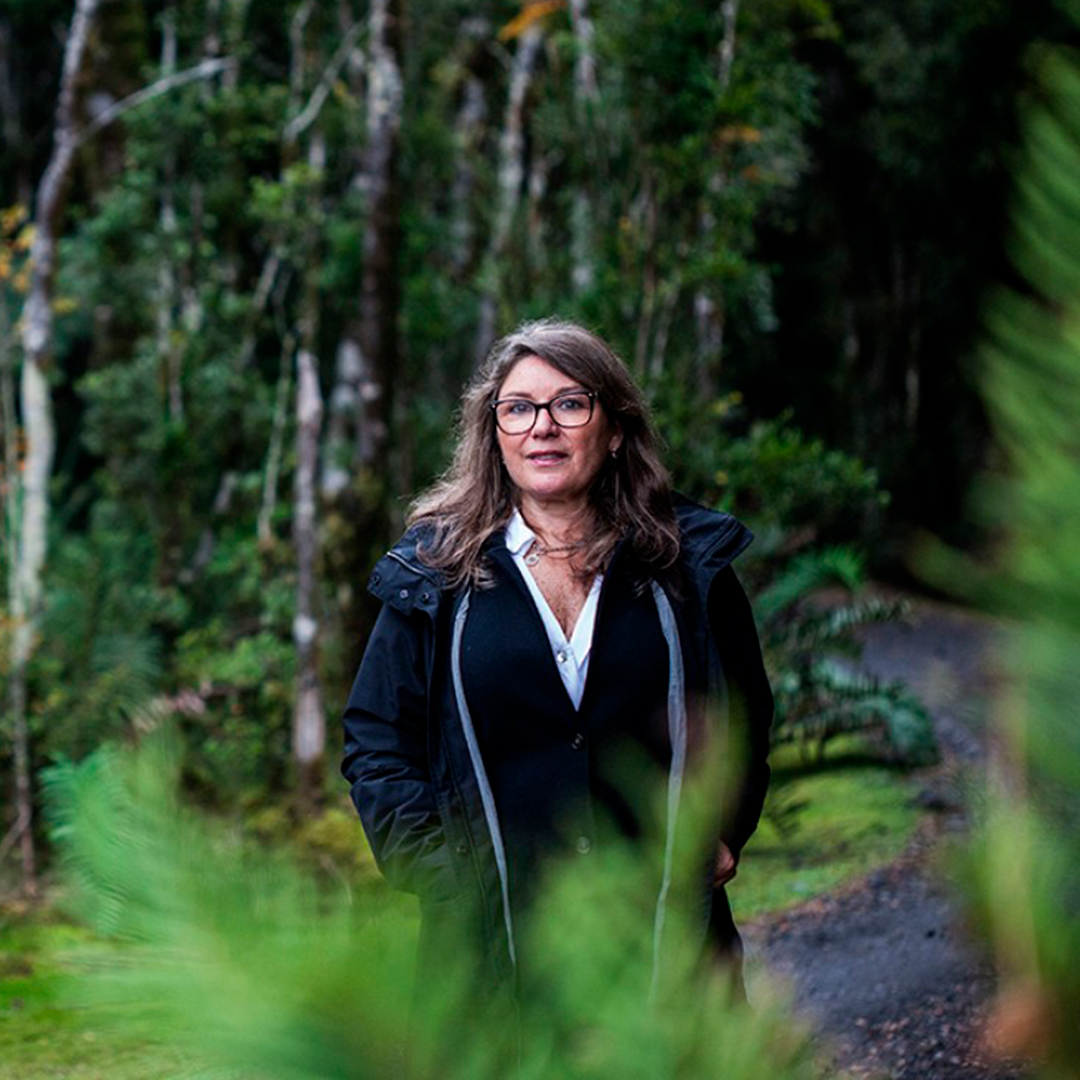 Photo by: [@carolamorgado]
Another of Chile's empowered women is Carolina Morgado, who has positioned herself as one of the most relevant authority in the world in the field of protection and conservation in our country.
Although she studied Special Education, she soon discovered that her love for nature could also translate into her life's work and she began organizing adventure tourism trips. From that point it was only a matter of time before she made the leap to conservationism and it all came to fruition when she was asked to organize a canoeing experience for Douglas Tompkins himself.
Carolina, along with other empowered women such as former President Michelle Bachelet, Kris Tompkins, Douglas Tompkins' widow, and Sylvia Earle, renowned marine biologist, explorer, and conservationist, have promoted marine and land protection in the Chilean Patagonia, but there is still a long way to go.
Among her biggest accomplishments is having led the land donation project to the State of Chile by Tompkins Conservation. With this mission accomplished, the creation of the Ruta de los Parques (Route of Parks), which includes seven national parks, was achieved.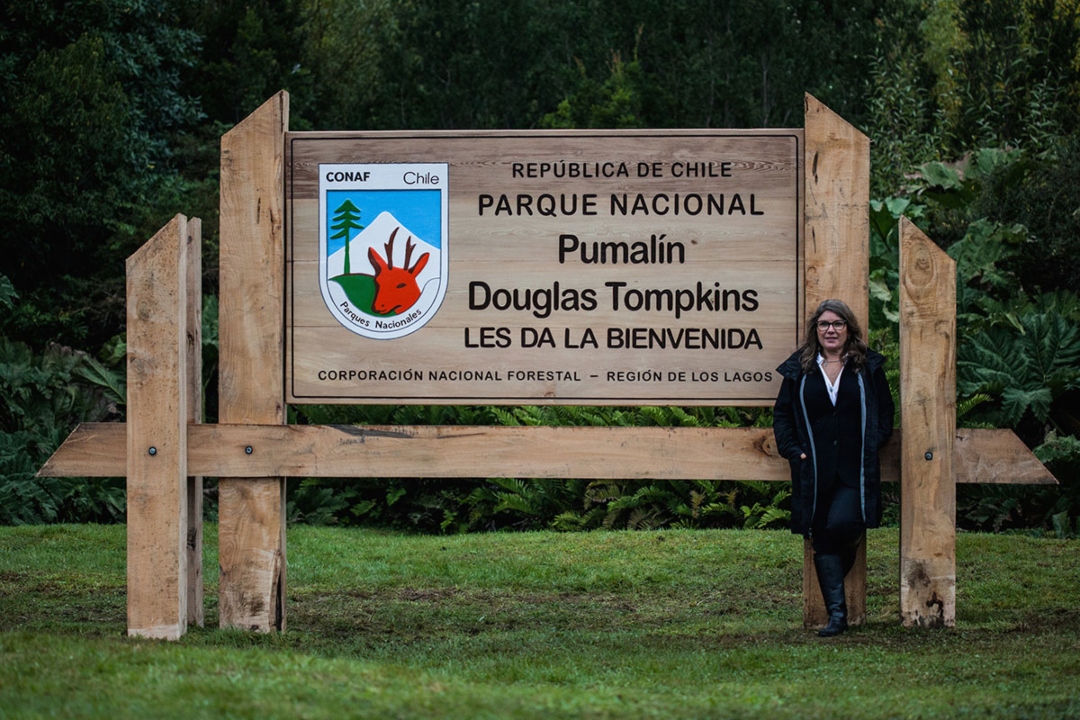 Photo by: [@carolamorgado]
The dream of conserving a dream
Her role within the Foundation has been pivotal in fulfilling the will of Douglas Tompkins, but it is far from the traditional role of a director.
In her opinion, the conservation of the Chilean Patagonia is based on a sustainable economic development of tourism in a territory that includes 2,800 km, 17 national parks, and more than 60 surrounding communities between Puerto Montt and Cape Horn.
"My favorite park is Pumalín because it is the icon that represents cultural change in Chile". Carolina believes that it is extremely important that people visit national parks because it promotes conservation and helps local economies.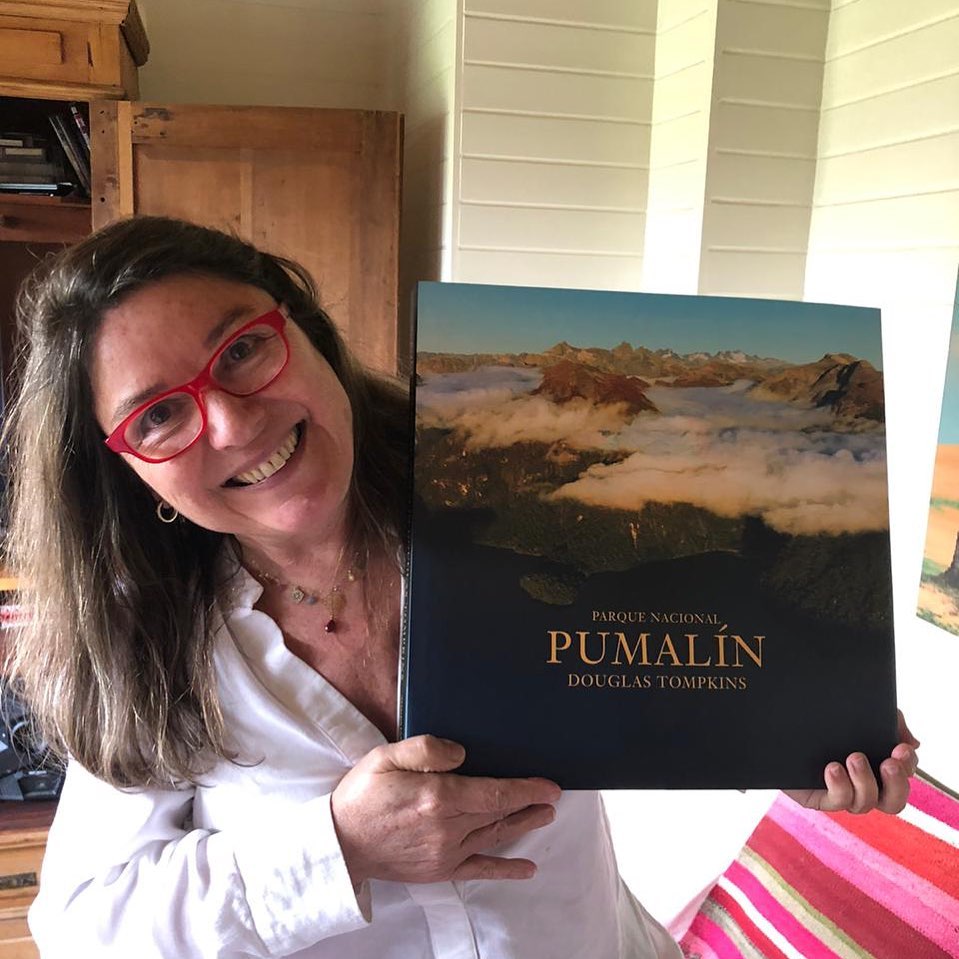 Photo by: [@carolamorgado]
Let us save our world!
Strong and a dreamer, like many empowered women, Carolina has a resilient sense of commitment to the environment. "Our foundation's goal is to fight the species extinction crisis, which is the mother of all crises resulting from a climate chaos."
These and many other women have dared to make their way and shine, fulfilling their dreams. Do you know any of them? The invitation is to believe in yourself and in them to continue advancing together towards the construction of a more inclusive and honest world.