Fun things to do with children in Chile
By:
Chile Travel

| Date: 14 August, 2019 | In:

Nature , Urban life ,

Every traveler knows that the mere act of going to a new place is a unique and enriching learning experience. Whether it's to enjoy different things in another country or to discover spots you hadn't seen in your own city, living unique experiences is something that should be stimulated from an early age. That's why we want to share the best things to do with children in Chile.

If you have already traveled by yourself or with your partner, now it's time to have a go with the kids, and we are sure that Chile is a worldwide MUST destination. We're not only talking about our vast touristic offer, safe and affordable for all wallet sizes, but also about our extensive coastline, dozens of parks, natural reserves and destinations that are ideal for the little ones to unleash their imagination.

Discover with us the best panoramas for kids in Chile.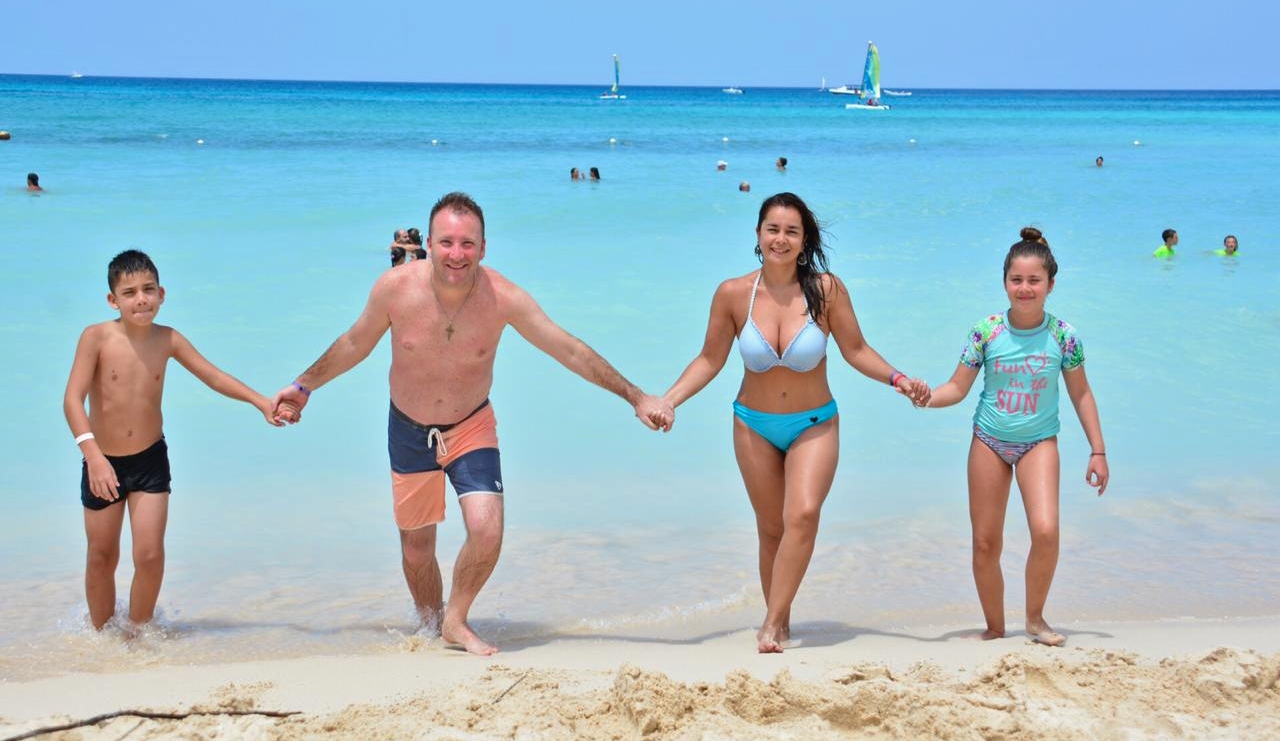 Park and ruins in the north of Chile
Los Dedos Paleontological Park, is located 12 kilometers south of Caldera and 9 kilometers from Bahia Inglesa.  The park is a magical outdoor museum, outstanding for the beauty of its landscapes, mixing the typical bareness of the desert with a very peculiar flora, which is possible thanks to its proximity to the northern coastline and the accumulation of humidity.
This park has a great number of fossils in an excellent state of conservation and it teaches kids quite a bit about animals of the distant past. There are fossils of whales, sperm whales, dolphins, sea lions, giant sharks and birds.  They're a thrill both for children and adults alike and a great choice for everyone to enjoy!
Another fun panorama for a day with the kids in the north of the country are the Huanchaca Ruins. Found on the outskirts of Antofagasta and originally known as the Playa Blanca Industrial Establishment, it was, in its day one of the richest silver mines in South America.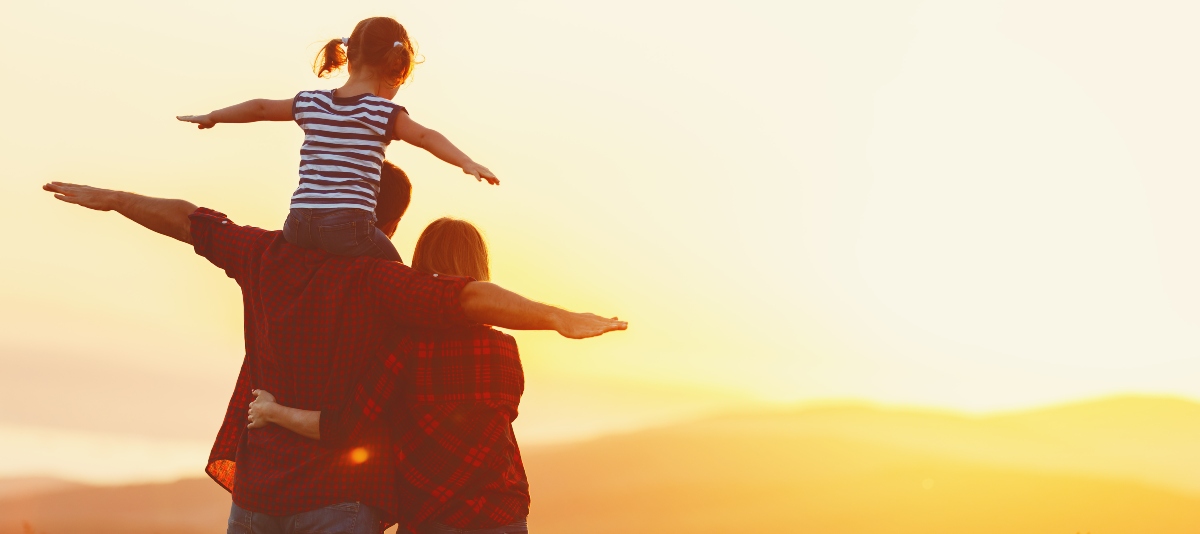 The ruins were declared a National Historic Monument in 1974 and can be visited for free.  There's a museum and cafeteria at the site that operates from Tuesday to Sunday and tells the story of the ruins and mining in the north of Chile.
For kids it is very attractive because since 2015, children have enjoyed a permanent exposition titles ¨Out Of Sync¨ by the Chilean sculptor, Fernando Casasempere, consisting of 1,000 daffodils made of industrial waste from the region turned into art.
Safaris, amusement parks and museums in Chile's central region
If you're looking for entertaining panoramas to share with kids in Chile's central region, Santiago has some excellent alternatives for memorable experiences to share with the entire family.
Let's begin at the Planetarium, located on the main avenue known as Avenida Libertador Bernardo O'Higgins, number 3349, in the Estación Central neighborhood. There are multiple activities offered here, but children most enjoy the astronomic observation shows, projected in 360°, with excellent resolution and surround sound turning the experience into lifelike space travel while learning about the universe and its galaxies.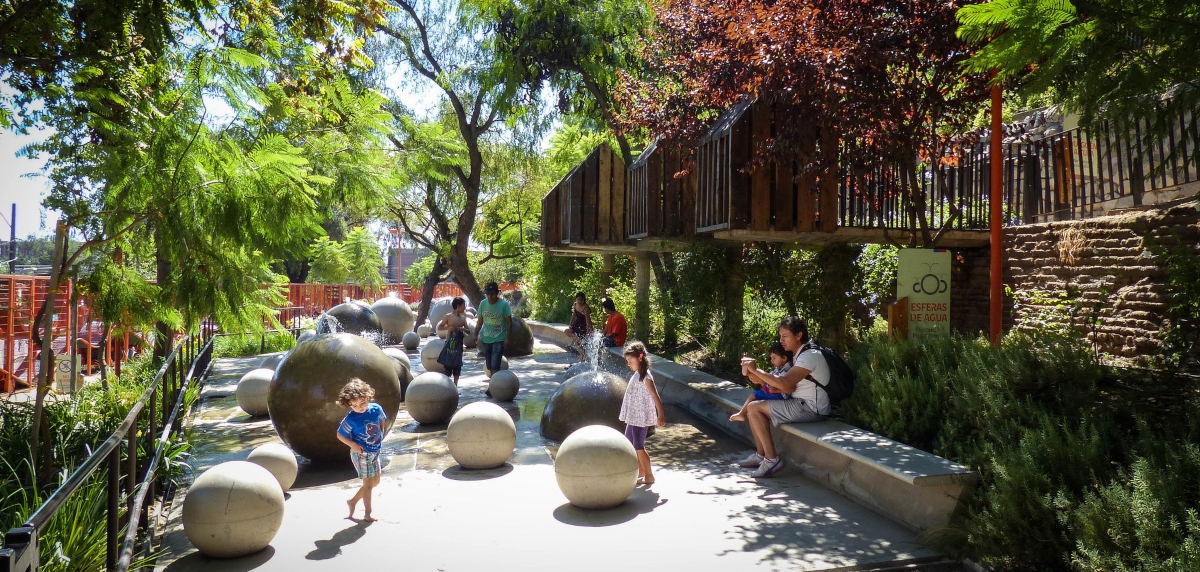 But if you're looking for more action and a burst of adrenaline, you may opt for an entire day on roller coasters, toboggans and water games at Fantasilandia, one of the most entertaining amusement parks in Chile and Latin America.
It's located inside Parque O'Higgins, in the heart of the capital.  More than a million people visit the park each year to ride the incredible roller coasters that make you feel like you're flying through the city.
The park is divided into three areas: a Kid's Zone, with a carrousel, Dragon Mountain and a Mini Splash; a Family Zone with rides that include the Twister, Pirate Revenge and the Miner's Train, and the Adrenaline Zone, for lover's of big thrills, vertigo, tremors and terror, only for the brave of heart.
Santiago's Unforgettable Museums
If what you seek in Santiago is knowledge, culture, experiments and lots of fun to be shared with kids, go to the Metropolitian Interactive Museum, better known as the MIM.  It's the perfect place for a day of exploration.
This marvelous scientific park is a great place for children and adults to learn together, discover and be impressed with the games and activities.  It's a large museum with many galleries focused on different topics dealing with concepts such a energy, matter, fluids, the solar system, light, art and science, nutrition and lifestyle, electromagnetism, mining, perception and a whole lot more.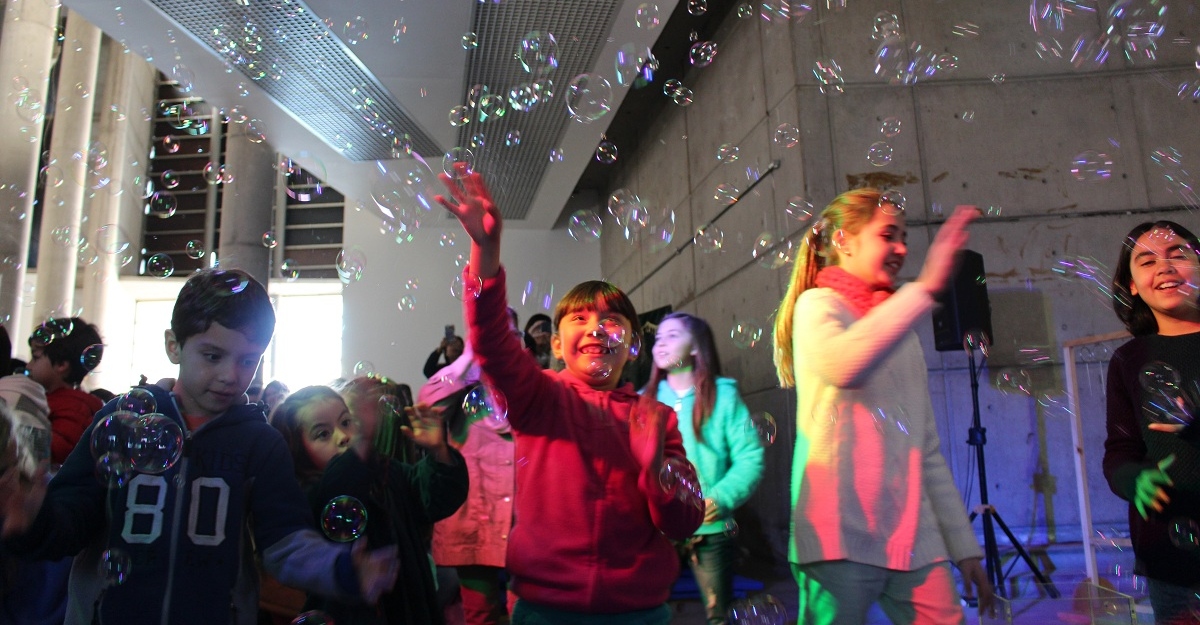 Each area has different play and interaction stations where even the youngest ones can learn by doing and experimentation, making this an unforgettable option to share with children.
Still another entertaining and educative place is the National Museum of Natural History, located in the Quinta Normal Park, a great place for family including paddle boat rides on an artificial  lagoon shared by ducks and swans to the delight of the visitors.
The museum houses the history of a great part of the flora and fauna of our country.  Children are impressed by the exhibits of animals posed in their natural environments and other sporadic expositions dealing with the animal world. Another highlight is the huge whale skeleton in its true dimension!
Safari Park, a memorable experience for kids
The Safari Park is located close to Rancagua about an 90 minutes from Santiago.  As implied by its name, the place houses all kinds of animals, some of which the kids can "pet".  Safety measures have been taken to allow children as young as four years old to be able to participate.
For a single admission price, one can visit the zoo where farm animals roam freely, to gated areas where you will find wild species such as jaguars, elephants, lions and brown bears rescued from the circus.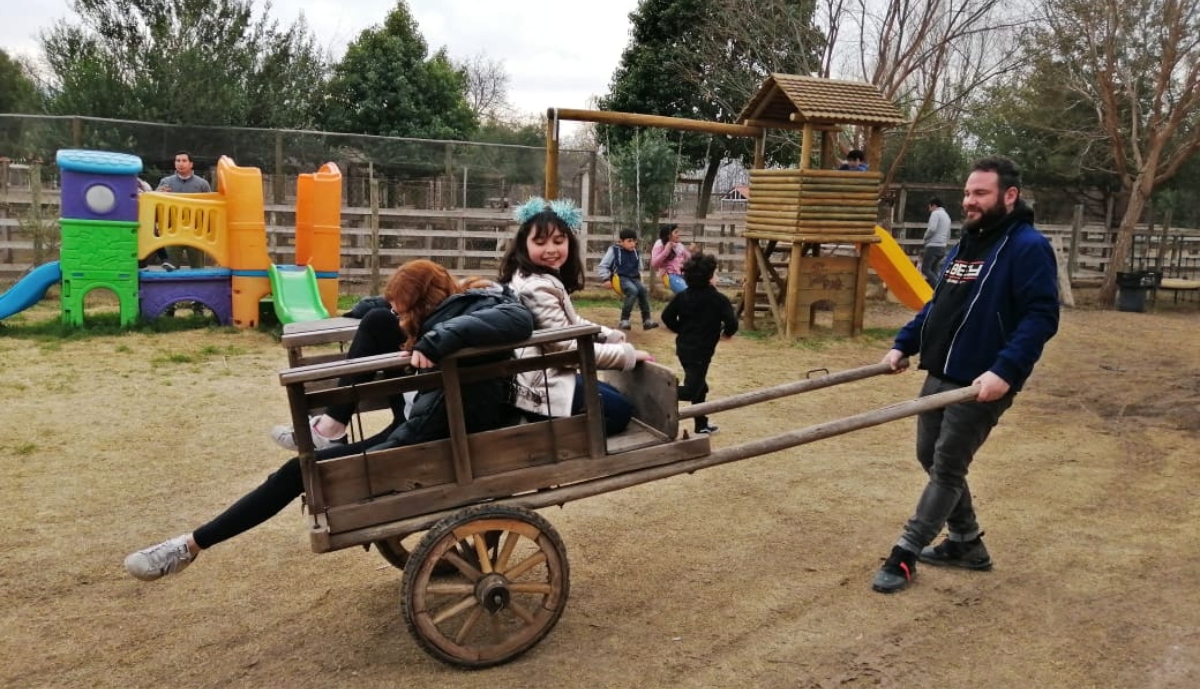 But the greatest attraction at the Safari are the Big Cats. This is a true adventure where visitors ride, in a caged jeep especially equipped with safety features, through open installations where lions and tigers move about freely as in their natural environment.
From inside the jeep, the guide feeds the Big Cats who may jump up on the vehicle.  It is spine tingling when you can actually feel their breath as their face is only centimeters from your own.
The natural wonders of Chile's south
If you like hikes and being in contact with nature, then take the kids to see the fascinating beauty of the south of Chile.  You may choose to begin at  Külatrayken Park:  an incredible place to go with the family.
The park has only been open since September 2018 and is located on the road to Huife, 23 km from Pucón. It has three waterfalls and is an ideal hike for kids since the distance between them is quite short. All are reached by impressive trails in the middle of a native forest, and each has well built wooden observation platforms.
There's a cafeteria that sits in front of a lagoon where you can swim.  There's even a sloping water tube that the smallest ones can dive through. There's also wooden playground fixtures situated under centuries old trees.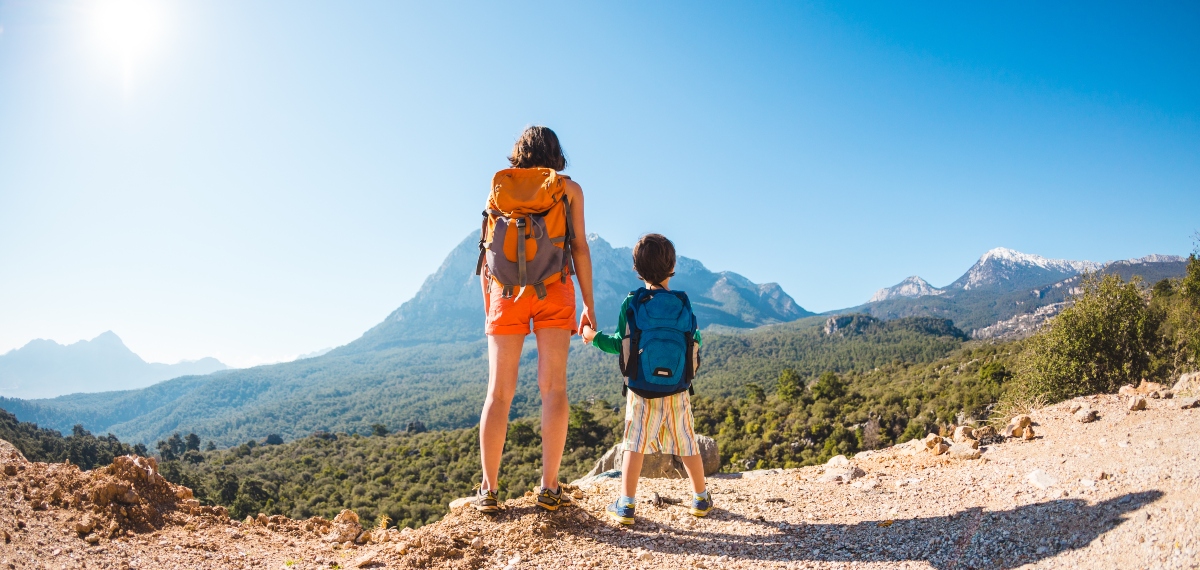 Further south, about 10 minutes from Valdivia, you'll come upon the  Corto circuito Amusement Park, another Must See for kids
This naturally beautiful 8-hectare-area has many outdoor adventure installations , with enough safety for even four-year-old's. Fun includes a zip line, four-wheelers, climbing trees a mega-labyrinth built in the middle of an ancient forest.
No more excuses!  Go for the adventures to be found all over Chile to be enjoyed in the company of even the smallest children who will love the trip as much as the adults.