Explore Chiloe in 3 days!: Visit the best this magical Chilean island has to offer!
By:
Chile Travel

| Date: 11 September, 2019 | In:

Culture , Nature , Wine and gastronomy ,

Every traveler's dream is to discover authentic and extraordinary new destinations, and in southern Chile this is guaranteed. Even if the trip is just a quick getaway, the activities can be endless. That's why we invite you to read about  the 'Chiloé in 3 days Tour' where you can discover the best there is to do on this magical Chilean island.

72 hours gives visitors enough time to experience the charms of this island, a cradle of many Chilean myths and legends and a destination that you will quickly fall in love with. Amazing landscapes that include unusual constructions in the middle of the sea, wooden houses sitting on stilts called palafitos, stunning nature of native flora, forests, quaint and colorful churches and exotic fauna, including the Darwin frog, one of the smallest species on the planet. Wonderful!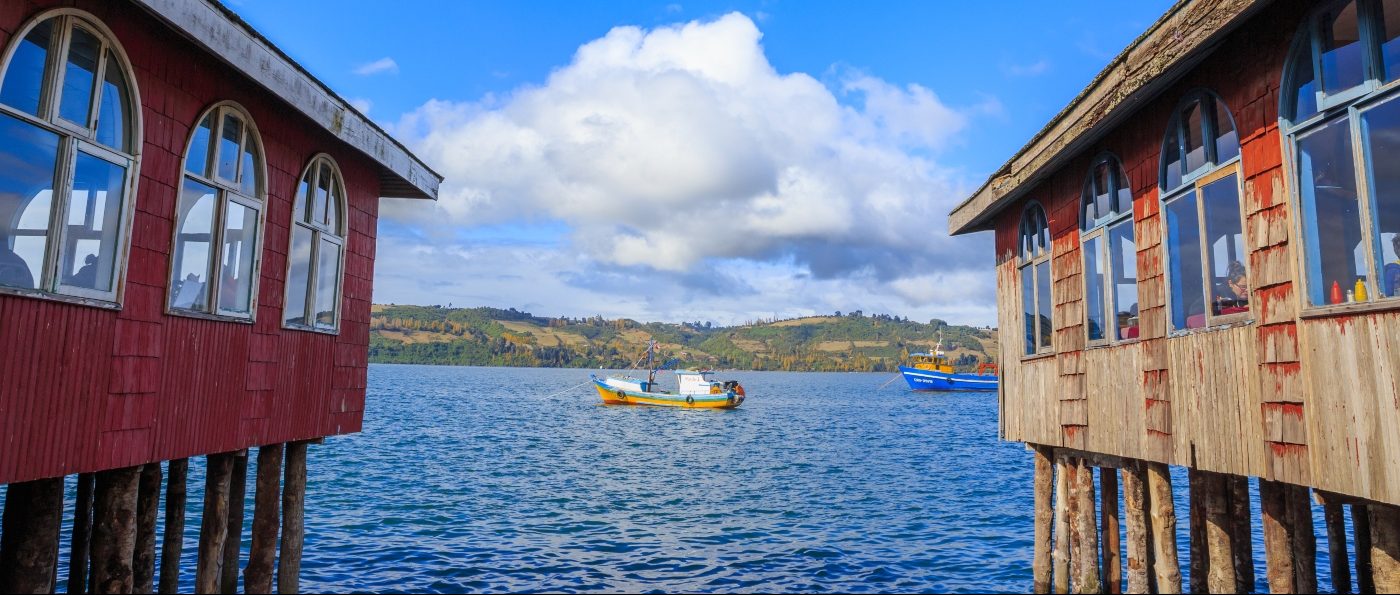 Chiloé: Quaint churches, marvelous seafood and breathtaking nature in 3 days!
The Island of Chiloe is part of an archipelago with several other islands, some inhabited and some not. A must-see activity in this destination is to see its famous wooden churches, which have been declared a World Heritage Site by UNESCO.
Catholic constructions of different colors, which were erected under the influence of German missionaries, who not only embodied their construction and architectural techniques, but also mixed them with the traditions of the archipelago, giving life to a particular form of construction that doesn't use a single nail!
The best example of these are the Achao and Tenaúm churches, must-sees if you tour Chiloé in 3 days, as they sum up the beauty of these types of constructions. Next, they'll lead you  to quaint villages where the houses have colorful tiles and are made of cypress and larch wood, making them look like straight out of a fairy tale.
Another activity that every visitor in Chiloé does, is eat, a lot. Seafood, an abundance of fish and shellfish, as well as typical dishes such as the "milcao" that are famous from this island, and always make guests happy.
So, if you're planning a long weekend or simply want a special getaway, touring Chiloé in 3 days is a great option and, therefore, we give you this itinerary, especially made for you, that points out the best our Isla Grande has to offer.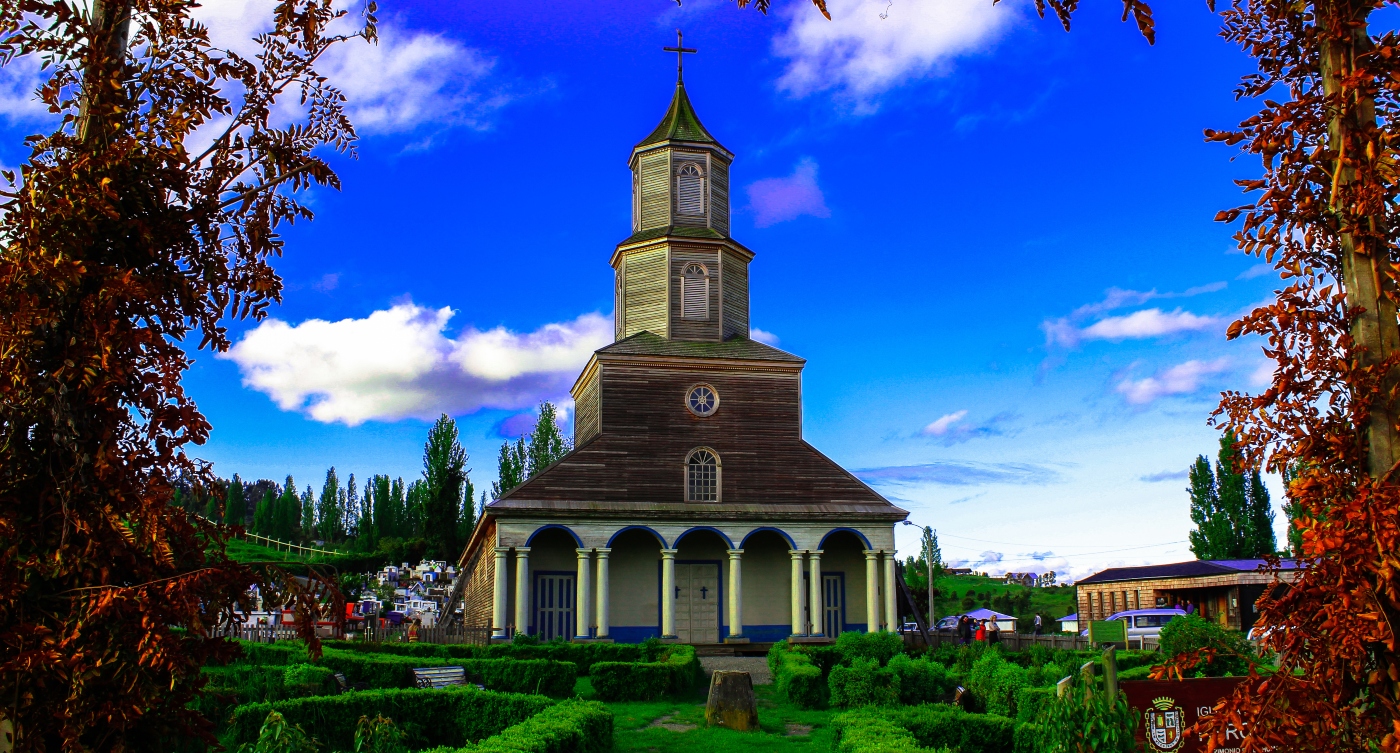 DAY 1: Castro and its main attractions
If you arrive to Chiloé during the day, you will want to check the island's main city and capital of the Province of Chiloé, Castro. The first thing you will see from the coast are the special architectural constructions known as palafitos, which are houses sometimes used as hostels or restaurants, because of their unique colorful facades, which best define the personality of this island.
Once you're in the city center, take a chance to visit the local market with typical handicrafts made on the island, and taste homemade jams and sweets. You may want to buy souvenirs and get to know the Chiloé idiosyncrasies. But Castro's main attraction, without a doubt, is its rich gastronomy.
Seafood, seaweed, fish and especially salmon, stand out together with greatest variety of potatoes ever, black, purple, white and yellow, which are only found in southern Chile and are delightful for the palate! Also in Castro there are restaurants in all the price ranges.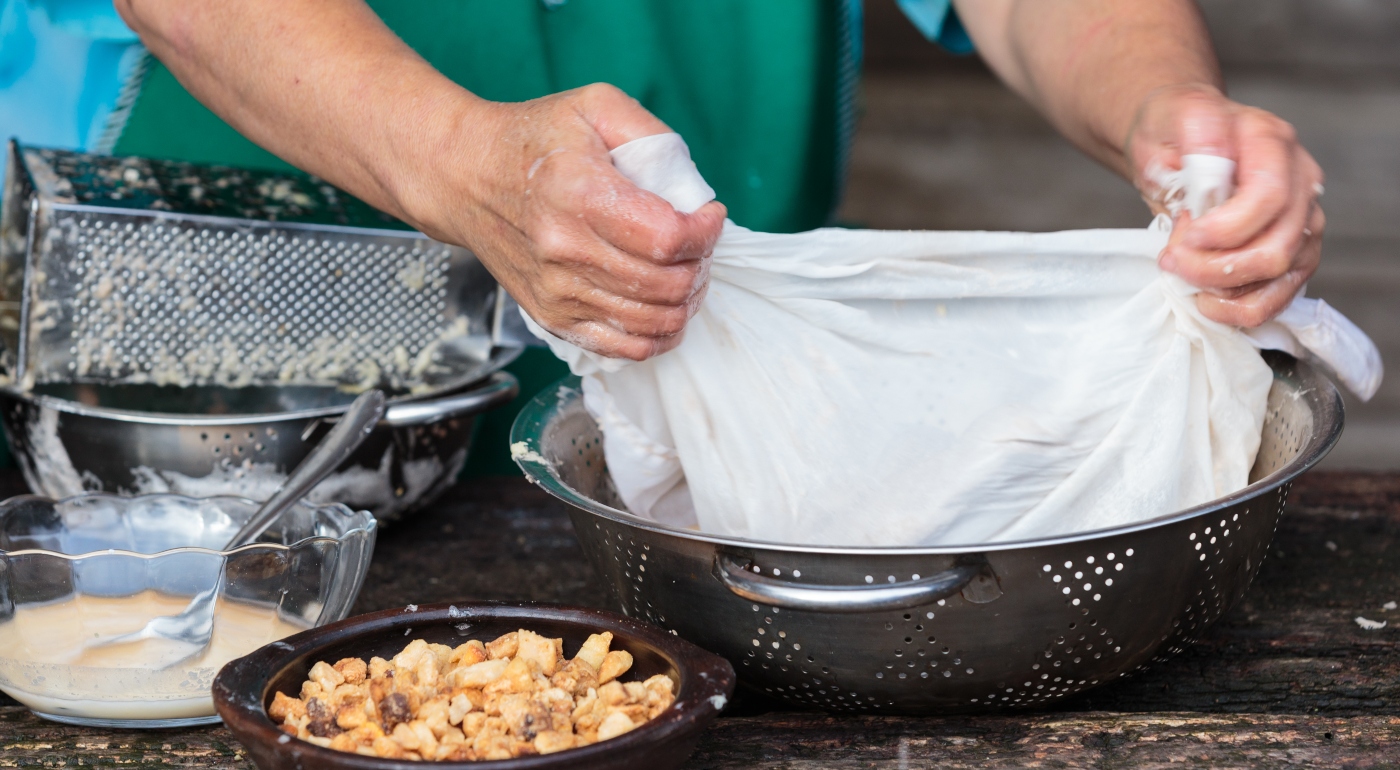 After the banquet, we recommend that you take a few minutes of introspection to appreciate the beautiful church of San Francisco de Castro. Since the beginning of the Catholic missions, this city was one of the main points chosen to organize the evangelization of the native communities in the Chiloé archipelago.
That's how the first Catholic churches on the island witnessed the formation of towns. San Francisco Church and its imposing yellow facade, is one the most representative, not only because the magnificent building is so well preserved, but also because it reflects the passage of Catholic missionaries across the region.
This church, located in front of the main square, was declared a National Monument in 1979 and a UNESCO World Heritage Site in 2000, recognitions for a church whose history is worth knowing.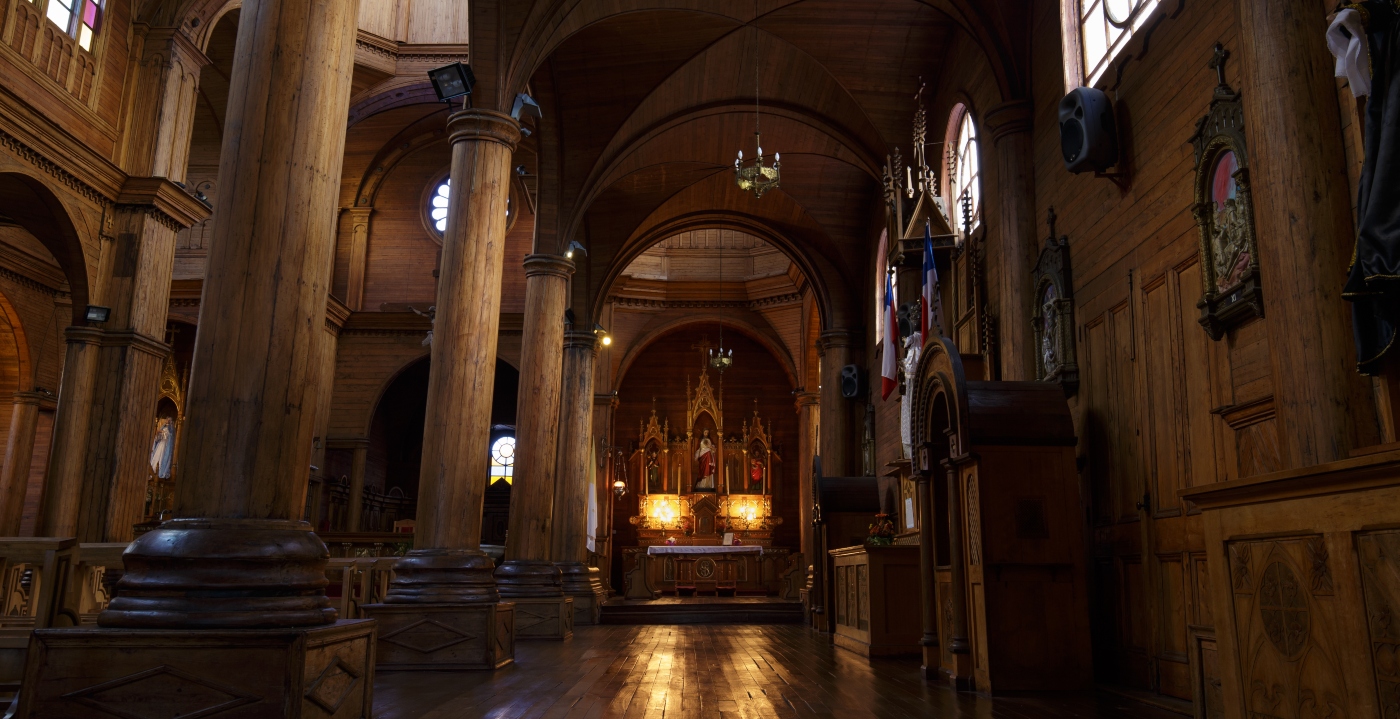 DAY 2: Trekking in the Chiloé National Park and the Pier of Souls
If you like nature and enjoy walking in forests, among the wood's inhabiting fauna, Chiloé National Park is an unforgettable destination to explore Chiloé in these 3 days.
You can walk along its main trail, suitable for absolutely everyone – even for people with reduced mobility – and continue to trek along the beautiful and mysterious Pier of Souls. A magical wooden pier built on a cliff where, according to legend, you can hear the wails and pleas of the sorrowful souls waiting for the boatman Tempilkahue to ferry them away towards eternal rest.
On this tour you will see that the Valdivian jungle predominates with a dense forest formed by evergreen trees, shrubs and climbing plants. It is important that you take a camera with you, because you won´t want to miss the natural viewpoints with wonderful views of the island.
The most attractive places in the park are the Chanquín Sector, where Lake Cucao is, as well as the coastal dunes that are several kilometers long; the mouth of the Abtao River and its great diversity of vegetation; Metalqui Island with its colony of sea lions; Lake Huelde, easily accessible; and the Cole-Cole sector, north of Punta Huentemó, where there is a beach suitable for fishing, hiking and horseback riding.
On the way through all these destinations, we recommend taking small breaks at the food stalls that pop up along the way. The warmth of the Chilota people, as they're known, will be part of the best memories you will take back from the trip.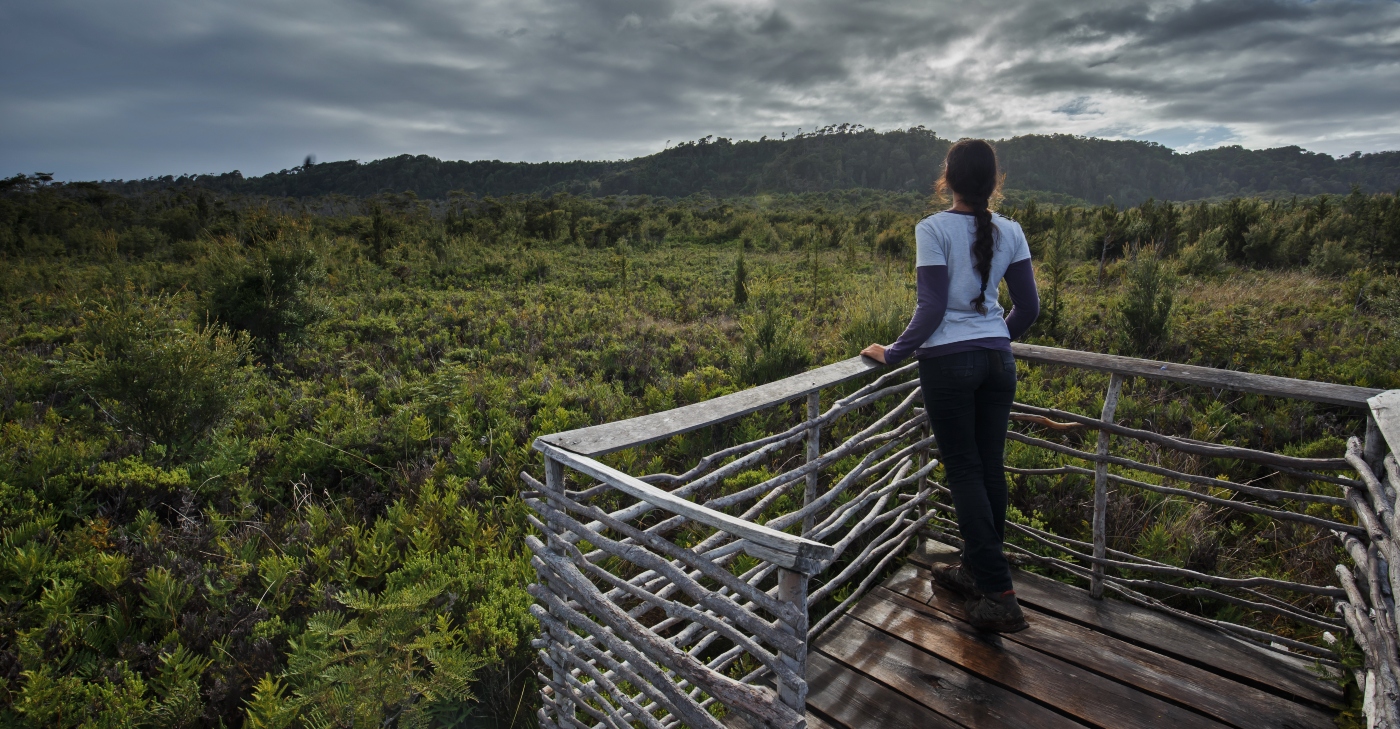 DAY 3: Quimchao island and the Dalcahue Artisan Fair
On the morning of the third and final day of your trip around the island of Chiloé, head to the ferry that will take you to the second largest island of the archipelago, Quimchao Island.
Here, there are several different small towns, among them Chullec stands out for its incomparable silence; Achao, has the largest wooden church on the islands, and Curaco de Velez is where the oldest church is located.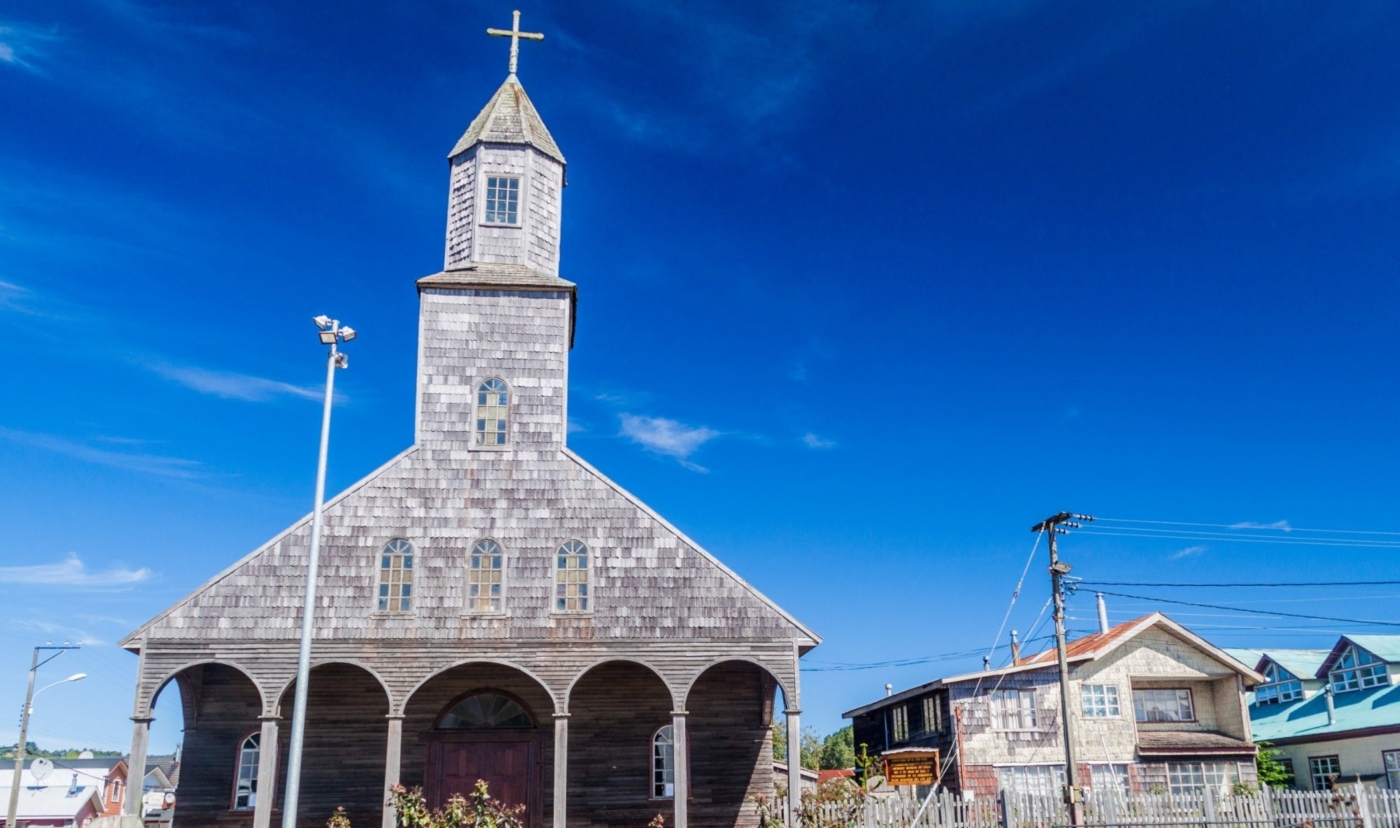 End the day in Dalcahue, which was inhabited by the Huilliches and Chonos peoples before the arrival of the Spaniards. Located just 25 kilometers from Castro, this small town is charming and travelers are advised to visit its small Plaza de Armas (main square) and walk along the coast to see its most emblematic places.
Among these, is the church Nuestra Señora de los Dolores (Our Lady of Sorrows) built in 1849 and declared a World Heritage Site. Its tower, 26 meters (85.3ft) high, has no competition with the houses and buildings that surround it so it can be appreciated almost from any point nearby.
One of the most interesting things to do in this village is to visit the artisan fair in Dalcahue. Twice a week, artisans from all the islands come by boat to Dalcahue to sell their products. The tide in Chiloé varies greatly, and when it is low on the docks you will see boats leaning on the sand waiting for high tide to be able to go out to sea.
In the artisan market there is a building where there are several food stalls that are basically small kitchens, attended by their owners, where they prepare traditional dishes such as beef or poultry casseroles (typical Soups of Chile), fresh fish from the island and curanto with chapalele and milcao, typical preparations of Chiloé that you must also taste.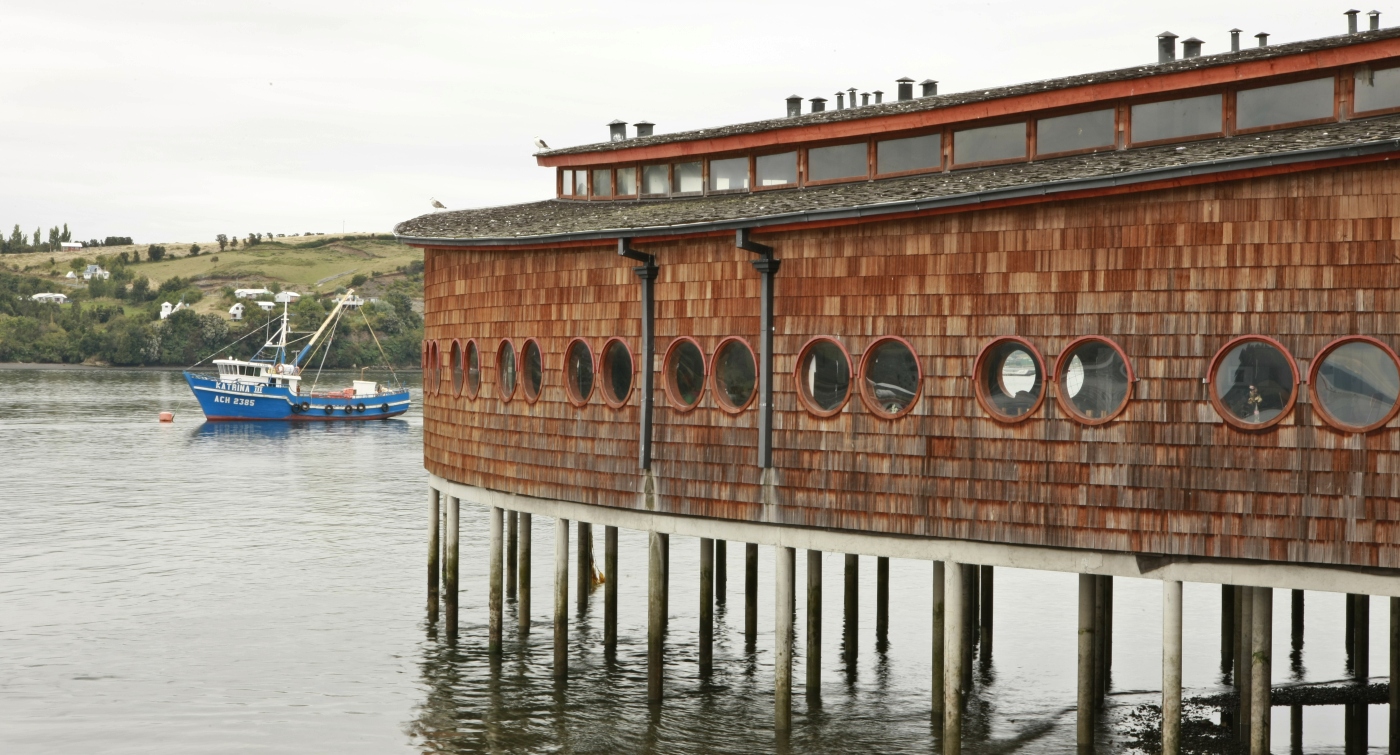 CHILOÉ, A PLACE OF MYTHS AND LEGENDS
We cannot fail to tell you that this island is famous for its myths and legends, which gives it a special appeal and mystery to the adventure of visiting it.
Lakes, lagoons and rivers, large forests and a temperate rainy climate marked by mist and strong winds, make this archipelago in the south of the world meet all the conditions to encourage its inhabitants to keep their old beliefs alive.
On rainy winter nights, the inhabitants of Chiloé sit around the fire and practice a long-standing tradition of storytelling, be it to children or strangers, narrating the different beliefs that make up local mythology, and which makes Chiloé stand out as the magical land it is.
From us to you, in hopes that you may be tempted to follow this plan and come discover the furthest away lands of the Americas, we finish this itinerary inviting you to imagine yourself spending your last evening watching the sunset upon the island and the Pacific Ocean. We're sure this experience will fill your hearts with happy memories and stories to tell.
Tour Chiloé in 3 days, and please share your photos and recommendations with us.