Do you like camping? Chile has the best places and something for everyone
By:
Chile Travel

| Date: 9 July, 2019 | In:

Adventure , Nature ,

There are those who say that you should go camping at least once in your life, not only to save money or to be in direct contact with nature, but also for the unique experience to be gained by it.  And if you choose Chile as a destination, your surprises will be multiplied by a thousand.

Imagine intensely colored sunrises and sunsets, following the natural rhythm of light and shadow under one of the clearest skies in the world and take part in learning new things and practices.

From north to south, Chile has multiple camping sites that offer the chance to visit beaches, forests and lakes. Discover the mystery of the universe under the amazingly clear skies of the Atacama Desert and be moved by the natural beauty and magic islands far from city life in the south of Chile.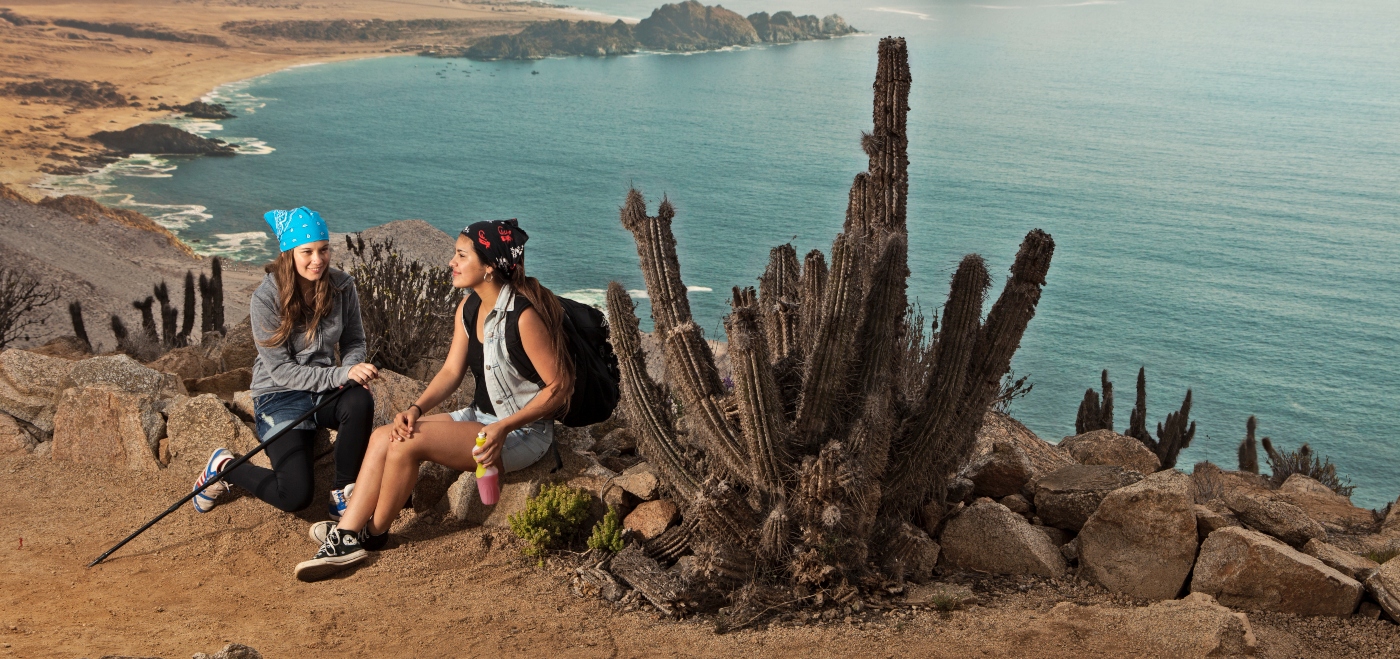 CAMPING IN NATIONAL PARKS AND RESERVES
Chile is a true paradise for lovers of the outdoors. Our territory has 41 National parks, 26 National Reserves, 20 Forest Reserves and 18 Natural Monuments from north to south, from the mountains to the sea, offering unforgettable camping experiences.
While most outdoor places in Chile allow camping, some places offer different comfort levels, amenities and other conditions for every type of camper. However, camping spaces have delimitations of that are always duly designated by authorities or private entities, so don't forget to check before setting up camp!
PARKS AND BEACHES
The Atacama Desert is in the north of Chile, in an area known as "norte grande". Although the Atacama is the world's driest desert, it's not completely unpopulated and actually has some green oasis, valleys, salt flats and gorges with camping sites that cannot be found anywhere else on Earth.
One of Chile's Must-See camping sites is the Pampa del Tamarugal National Reserve, located only 80 kms. (50 miles) east of Iquique and 25 kms. (15.5 miles) from the Santa Laura and Humberstone nitrate offices, declared Patrimony of Humanity by UNESCO.
Here you may camp in the middle of the country's largest native forest  -a million trees in almost 10,000 hectares- with four areas designated for interpretative trails and where one can participate in talks about the region's flora and fauna in the Centro de Educación Ambiental de la Pampa del Tamarugal (CEDAM); the Environmental Education Center of the Pampa del Tamarugal.
Playa La Virgen is a perfect beach town for those who love being in the sun.  It is located 35 Km (21 mi) south of Bahía Inglesa, which is yet another outstanding place. Playa La Virgen is one of the best kept secrets of the region, known only by few, but where warm turquoise waters and white sand beaches turn it into a true magnate for campers.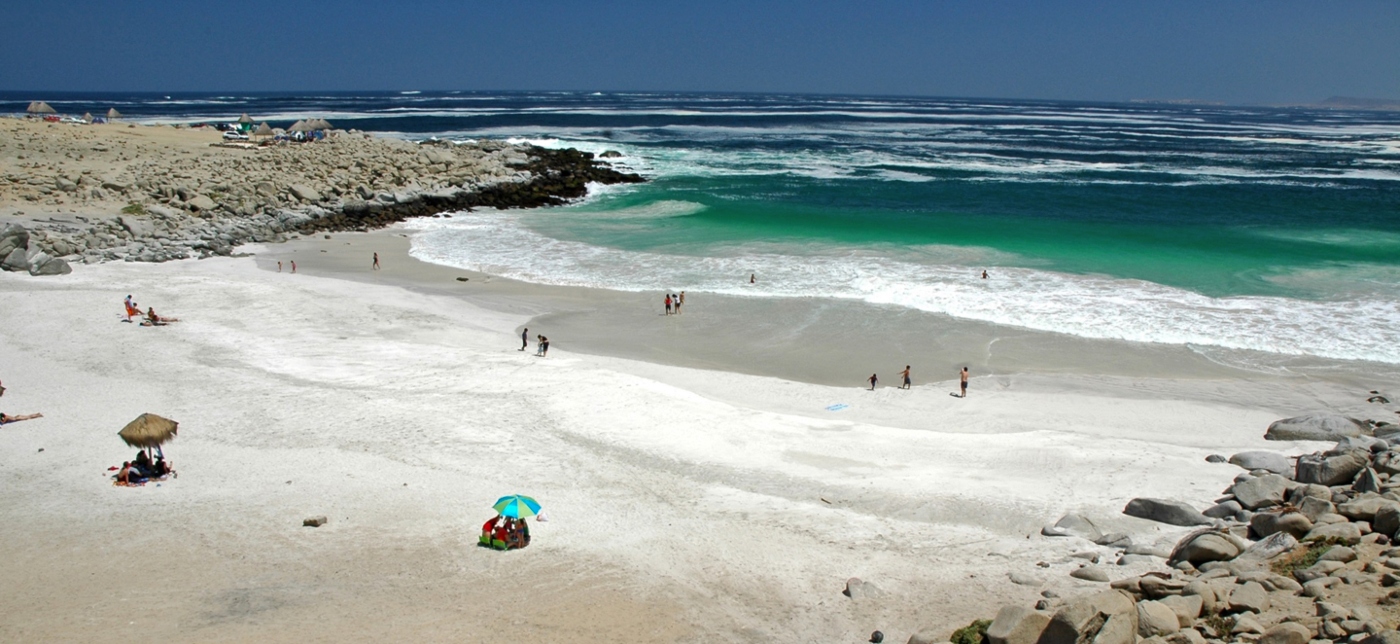 Come with tents, a motorhome, in car or on bicycle, since the site offers comfort for all tastes right on the beach, in a place with strict recycling rules and care for the environment.
San Pedro de Atacama is another famous place in Chile to camp: a tourism Must-See.  You will be fascinated by the out-of-this-world panoramic views, both during the day as well as at night.  Explore Valle de la Luna, sandboard on the dunes, and end the day with a delicious bar-b-que at one of the dozens of camping sites that can be found close to town.
For those to choose more socialization, there are sites that offer meetings among tourists from different countries who share their experiences and even form expedition groups to areas further north in Chile. A great way to make new friends!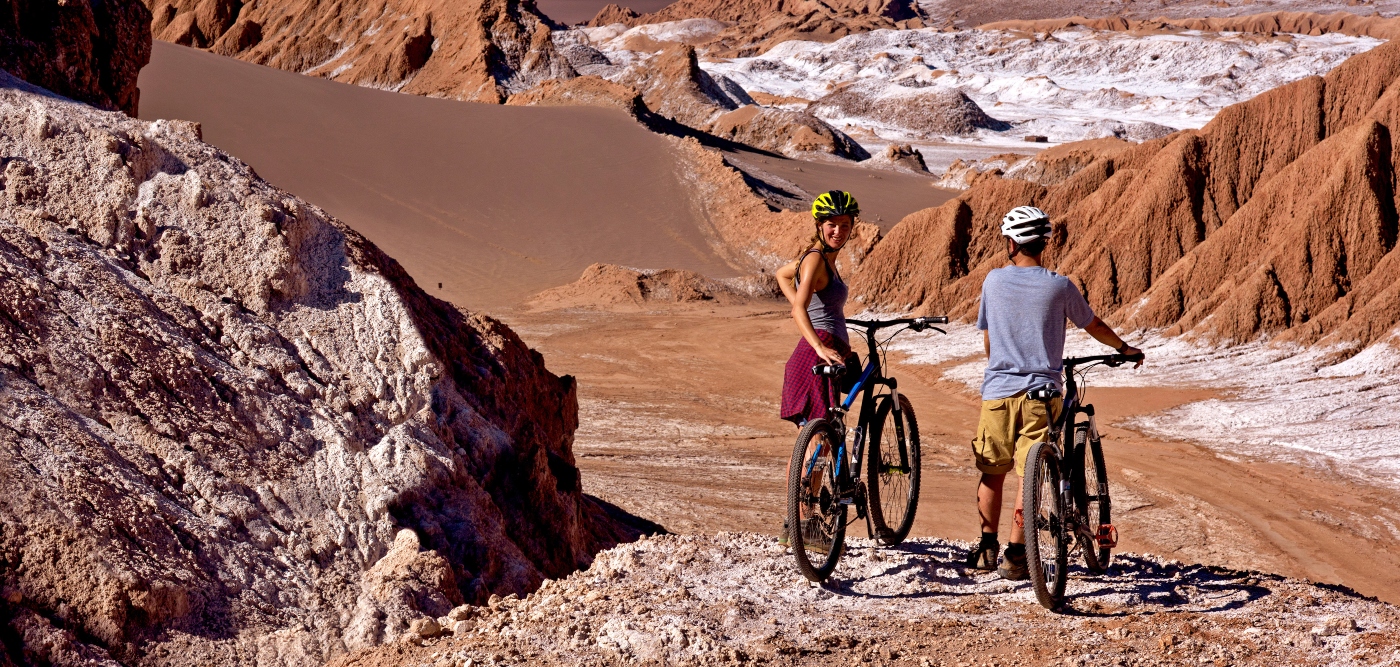 The Pan de Azúcar National Park is another outstanding place to camp in the north of Chile. This Nature Reserve has trails, and it's ideal for families who want to run around looking for unique species of native Chilean flora and fauna.  Another plus is the easy observation of penguins on nearby islands.
CLEAR SKIES
One of the best places to star-gaze is in the country's fertile central zone. One of nature's iconic destinations, with good wines and an especially fascinating place to camp, is the Elqui Valley.
The valley is known for its wine and pisco production and offers tourism associated with relaxation and spiritual healing, where camping can be combined with yoga, massages and guided meditation with a background of falling water or the sound of the river.
Discover magic places like the Valle de las Estrellas and Pisco Elqui where you can pitch a tent on the banks of a stream or at the foot of green mountains.
In Cochiguaz, the heart of the Elquí Valley, is the home of the Río Mágico (Magical River) Ecological Park.  Here you can camp in a typical environment of the Andean foothills characterized by tranquility and historic and cultural attractions.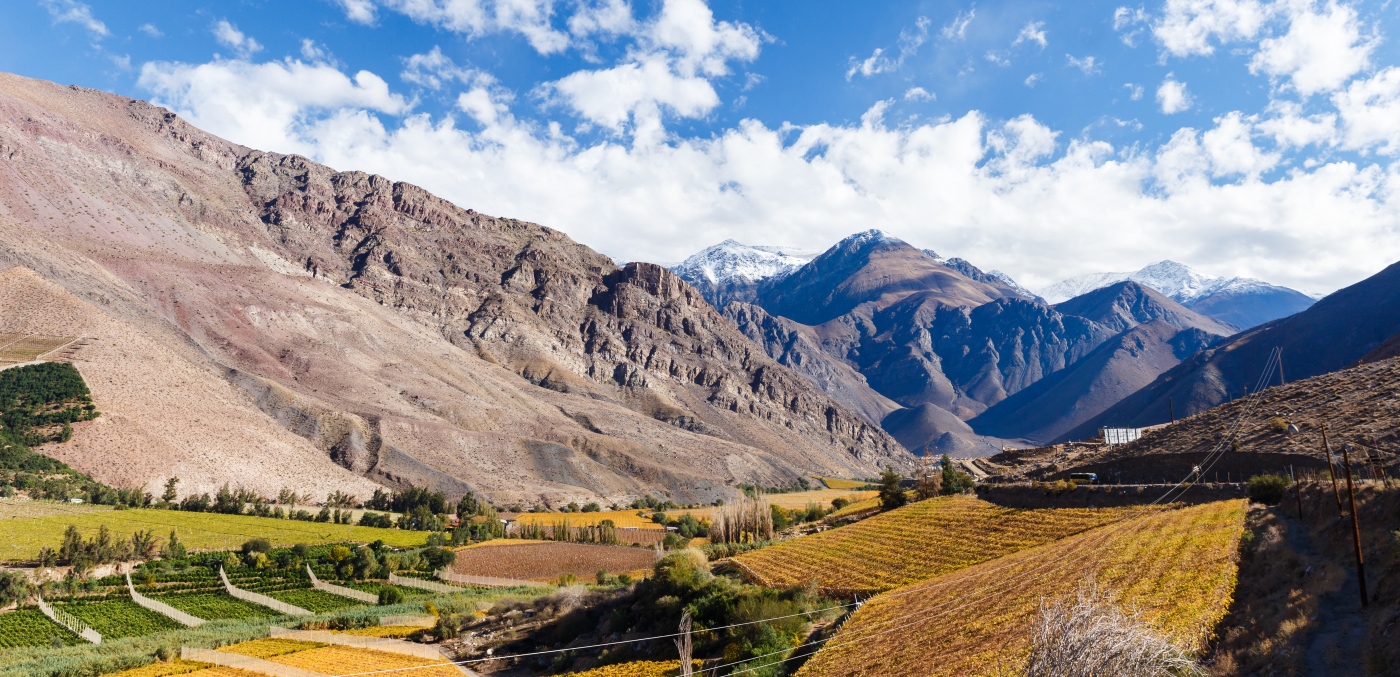 CAMPING IN CENTRAL CHILE
La Campana National Park covers more than 8.000 hectares and altitudes that range from 400 to 2.222 meters over sea level, in Chile's central zone.  The park, declared a Biosphere Reserve by UNESCO, has one of the last forests of Chilean Palm trees, and is place where camping is transformed into a truly luxurious experience.
Camping sites have been installed close to the park and include glamorous domes where the night can be spent in a transparent igloo in the midst of a forest filled with palm trees and araucarías.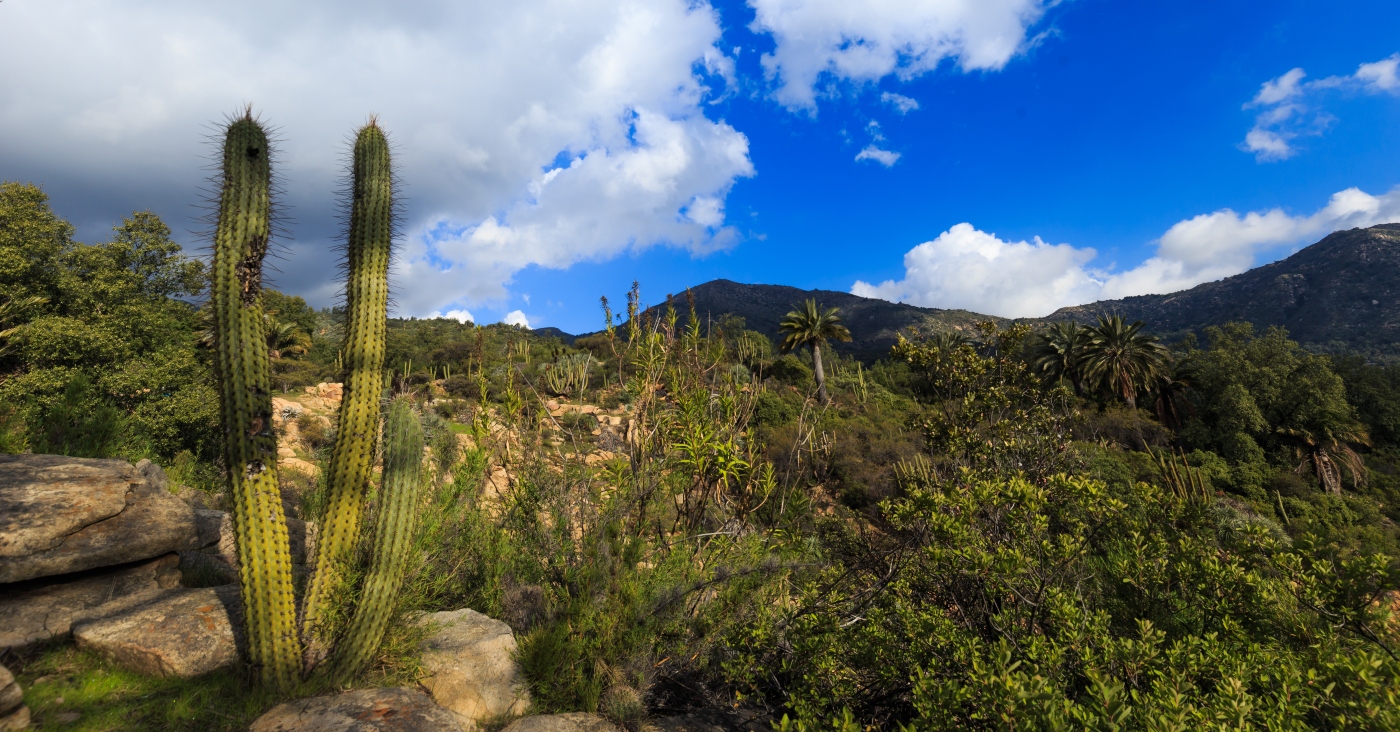 La Campana also has trails for hiking and mountain bike that allows you to camp and enjoy adventure sports in a place only 60 km. (37 mi) from Valparaíso and less than 120 km. (74 mi) from Santiago.
If you're looking for something closer to Santiago, it's possible to get out of the urban route in places close to the capital by venturing off to camp in the magnificent Cajón del Maipo.
There are various camping sites in this mountain canyon where one can enjoy rafting, horseback riding and mountain climbing.  There's even a camping site with its own astronomic observatory!
Santuario de la Naturaleza, also close to Santiago, has a waterfall named Cascada de las Ánimas and is another alternative for those who love camping in Chile. Here one can find a complete and entertaining offer of outdoor activities that guarantee fun all year round. Dare to camp at the foot of the mountains in winter … a unique adventure that is only for the bravest!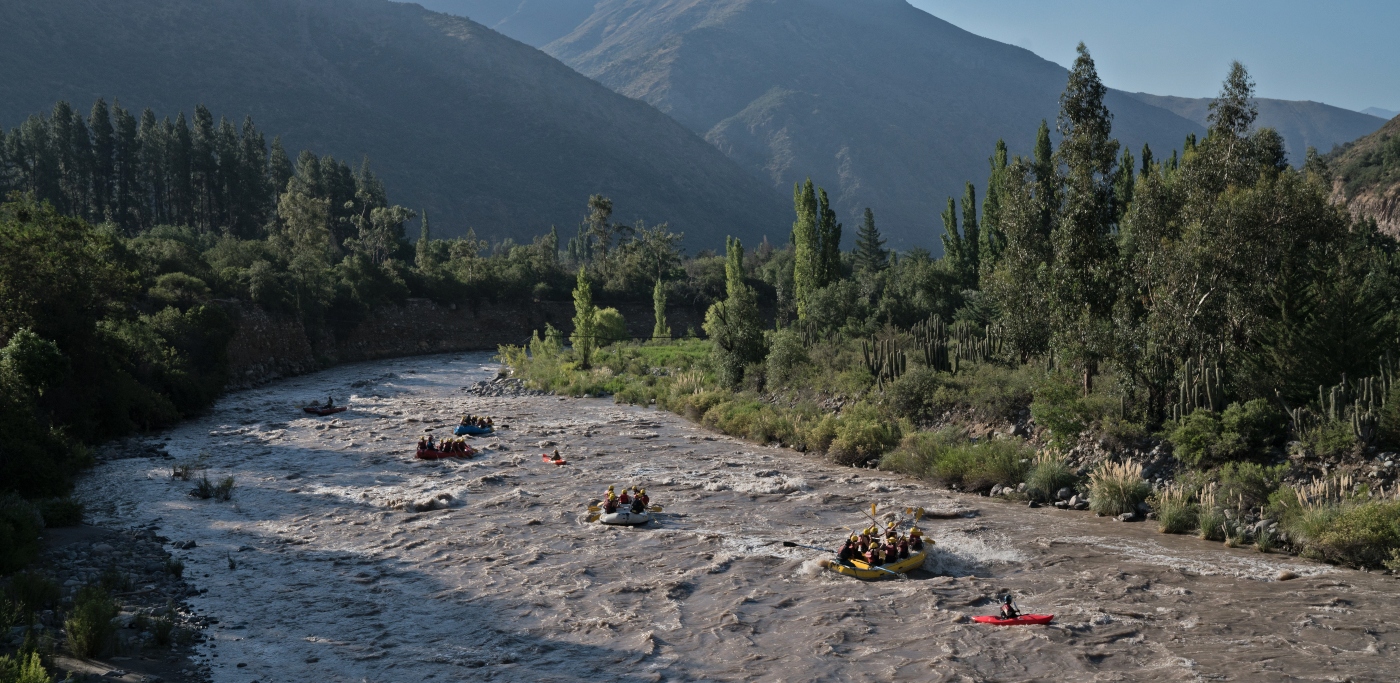 Some years ago, 70 kilometers south of Santiago, the world's biggest Scout event was held.  More than 30.000 people attended…and they camped!  Picarquín was the site, and it remains a place for activities, events and camping with all the necessary services in the middle of a typical Chilean landscape in the central zone at the foot of the Andes Mountains.
Río los Cipreses National Reserve and Radal Siete Tazas National Park are located a bit more to the south. Both places have camping sites, and a variety of activities for visitors including trails and a wide variety of native flora and fauna.
THE VAST SOUTHERN ZONE
The south of Chile is spectacular, and has ideal camping conditions where one may appreciate all of its splendor and moving natural environment almost untouched by human hands.
Conguillío National Park is one of the Must-See places for campers.  Many have called it the most beautiful park in Chile, where, in addition to the traditional outdoor activities, one can also kayak, take nighttime fishing excursions and trekking to the top of the mountains in the park.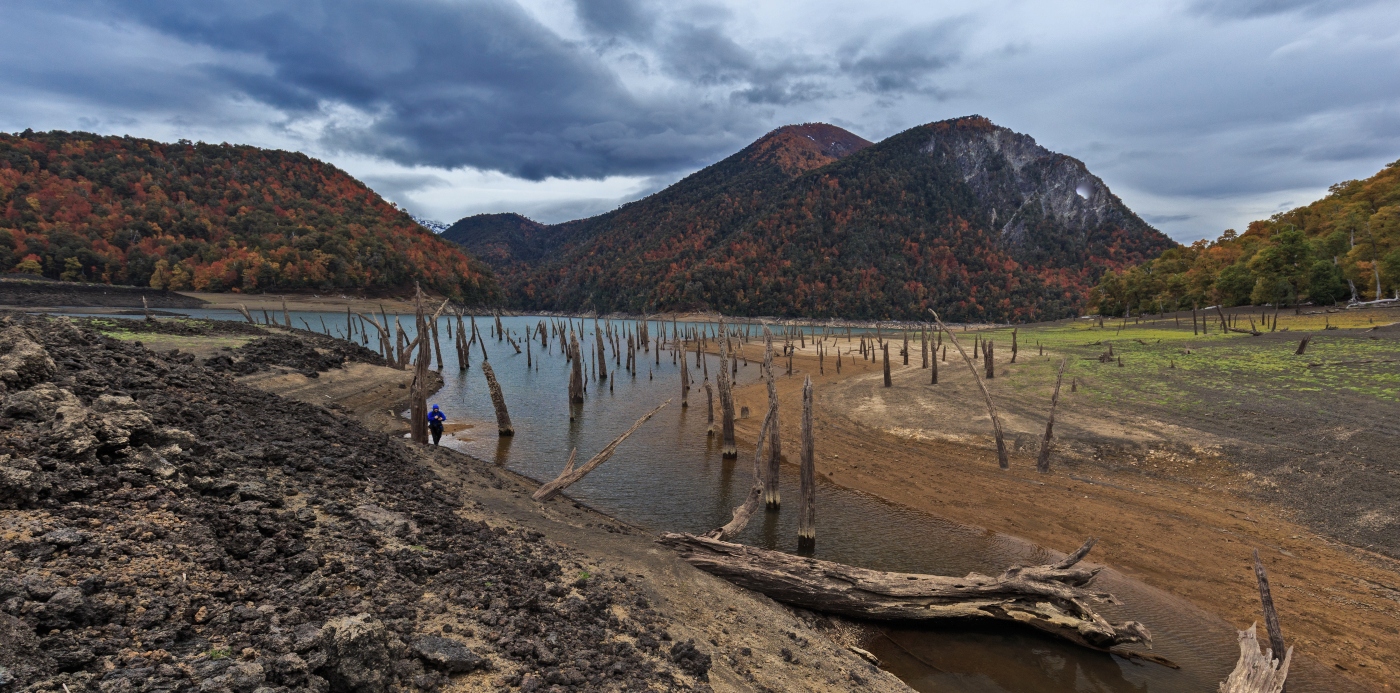 The Island of Chiloé is further south and the numerous smaller islands that surround it offer camping sites where nature is transformed into an entertainment spectacle.  This place is famous for its legends about witches and wizards that visit campers. These tales may be the best way to learn about the traditions from the south of Chile.
Lakes Calafquén, Rupanco, Maihue and Ranco, to name only a few, have camping sites with years of experience and tradition, that reinforce the dream-like landscapes that continue to amaze generation after generation of visitors.
Huilo Huilo Biological Reserve offers a different experience and is known worldwide for its outstanding nature conservation.  It is one of the Must-See places in the south of Chile that can also be enjoyed from camping sites set up in the midst of its fantastic property.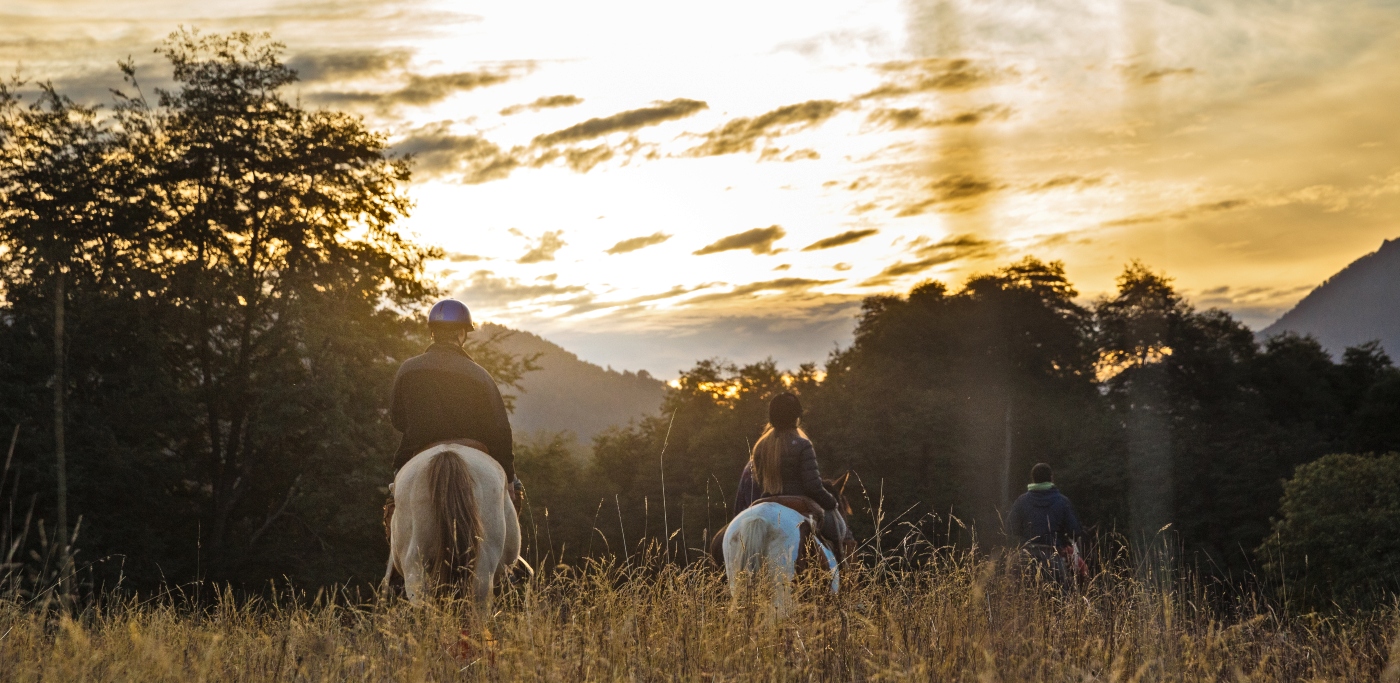 Waterfalls are the natural habitats of some of the cutest Chilean animals, where sightings of fauna such as pudú, huemul deer and the small Darwin frog, might surprise campers who have the good fortune to run into one of Chile's native species.
AT THE SOUTHERN TIP OF THE WORLD
Torres del Paine National Park is found in the southernmost tip of Chile (and the world) notable for its famous snowy peaks and glaciers, surrounded by an untamed yet generous natural environment.  There are six authorized camping sites in addition to two others which are free (Campamento Italiano and Campamento Paso).
Please note that if you want to camp in one of Chile's iconic destinations such as Torres del Paine, you must first make a reservation at: http://www.parquetorresdelpaine.cl/es/sistema-de-reserva-de-campamentos-1.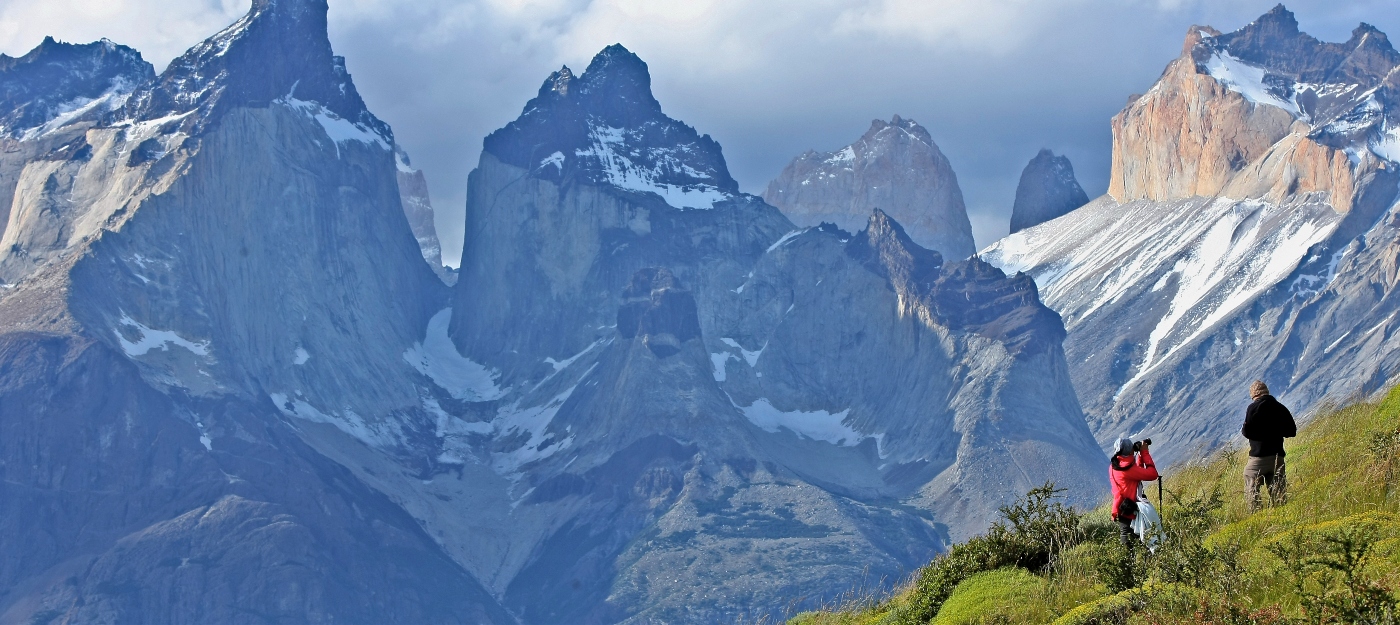 This is obligatory for all visitors and its purpose is to contribute the conservation of thess natural wonders in the best and most safe manner.
There are thousands of camping sites in Chile! This is just a sample of the most iconic to help you start your itinerary. But we know that anyone who comes here will discover many others.  We welcome you to our country, enjoy its camping sites and share in our efforts to protect the environment by being a responsible eco-friendly tourist.