Chile, The Winner of the World´s Best Adventure Tourism Destination!
By:
Jeniffer Vega

| Date: 28 November, 2019 | In:

Adventure ,

From the extreme north to the extreme south, and from the highest peaks down to the beaches, Chile is famous for its extremes, especially due to the diversity of its nature, landscapes and its uniqueness. Our deserts, volcanoes, glaciers, mountains, beaches, lakes, ancient forests and ice fields, make Chile the World´s Best Adventure Tourism Destination!!

Not only is it possible to go rock climbing, trekking and/or mountaineering throughout Chile, but also some of the world´s best ski centers are here, such as Portillo, Farellones, Chillán and Valle Nevado. And for surfers craving the perfect waves, Chile has 4,000 kilometers of beaches like those in Arica and Iquique in the north, or Pichilemu, in central Chile, which is the Surf capital of the country and where the most adrenaline-filled international tournaments are held every year.

But, if the high mountains and the big waves sound a bit too intimidating, another option is to go rafting, a fascinating adventure that is possible thanks to many rivers in southern Chile. Descending the Trancura River, or the Futaleufu, is an unforgettable experience. The rivers in the south offer, not only rapid flows, but they are also surrounded by the most incredible natural green landscapes, adding another amazing dimension to the experience.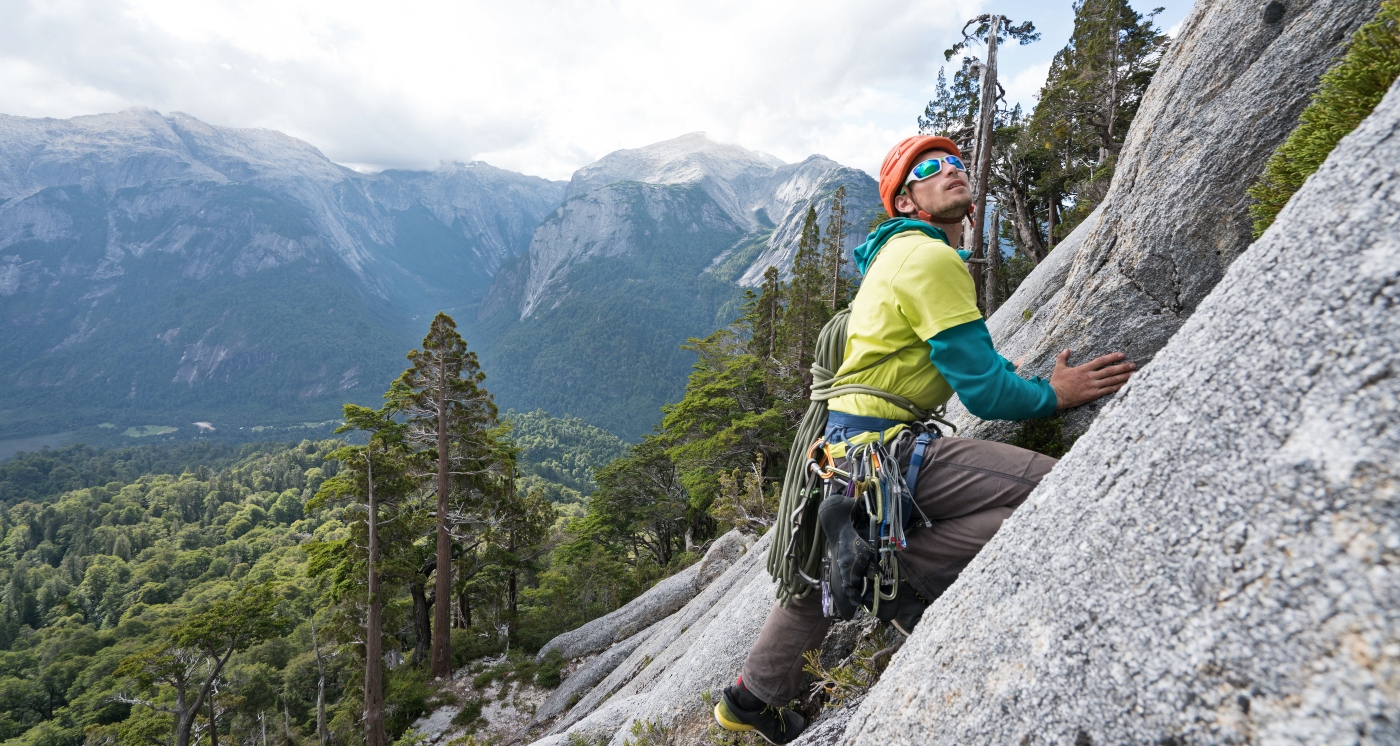 SEEN FROM THE SKY
How does zipping through a valley of forests and mountains on a canopy sound? It´s one more of the adventurous alternatives that helped Chile receive the crown as the World´s Best Adventure Tourism Destination, for the fifth consecutive year, in the the World Travel Awards 2019.
Pucón has one of the longest canopy circuits in South America, with over 3 km (1.8 miles) of lines that allow one to fly across native forests and enchanting lakes. Puerto Varas and Neltume are also incredible alternatives that boast having long rides and high elevations, and they also offer options for children.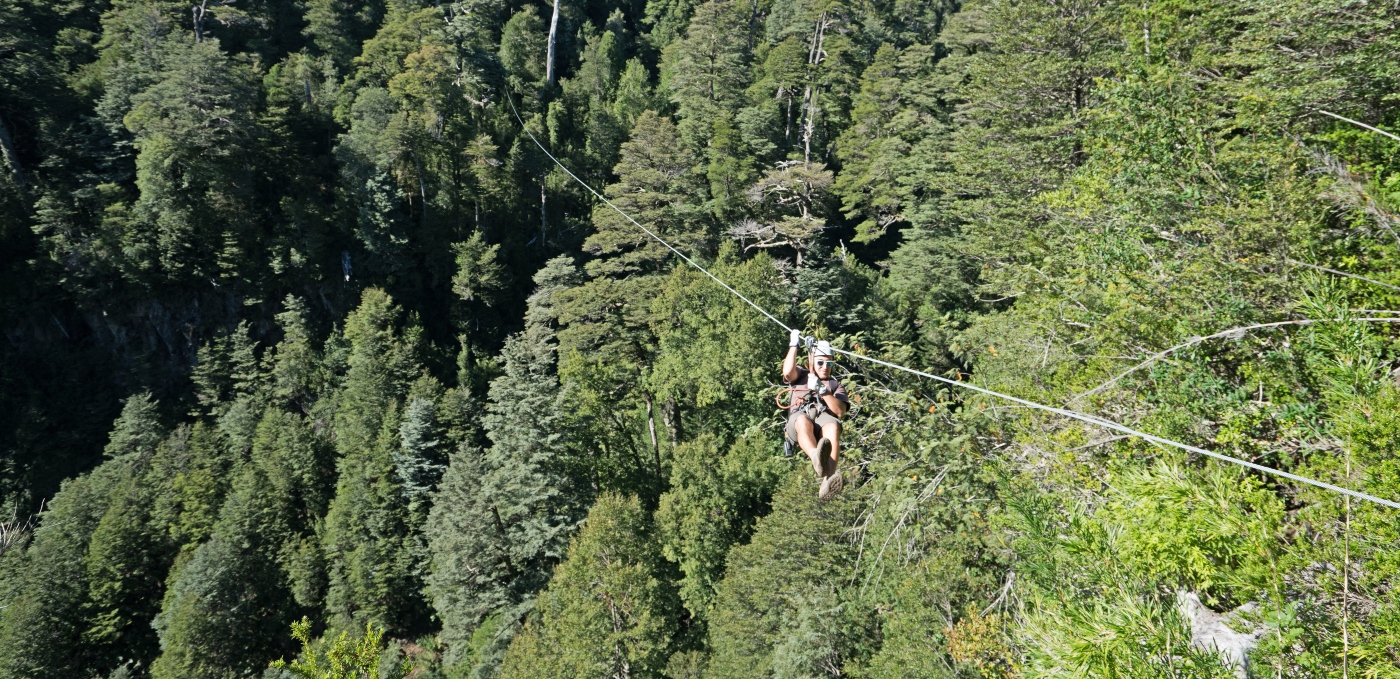 SAND AND ADRENALINE
A Must-have experience for the most adventurous spirits is to go sand boarding on the lengthy dunes of the Atacama Desert. This destination is a sand boarder's paradise! Another popular destination for sand boarding is the Reñaca dunes in central Chile, where you can slide around on the warm sand with the ocean right in front of you.
And if you still have energy to spend, why not run off a cliff and jump into the air on a paraglide, flying over the beach like a seagull, where you can feel the wind blowing in your face?
There are many reasons we have become best friends with those who love extreme sports, but without a doubt, Chile was chosen as the Best Adventure Tourism Destination thanks to its 40 National Parks and over 20 forest reserves. These natural landscapes offer a range of outdoor activities, such as trekking through the woods camping, sports fishing, canopying, horse riding, biking, bird watching, photography, and several others.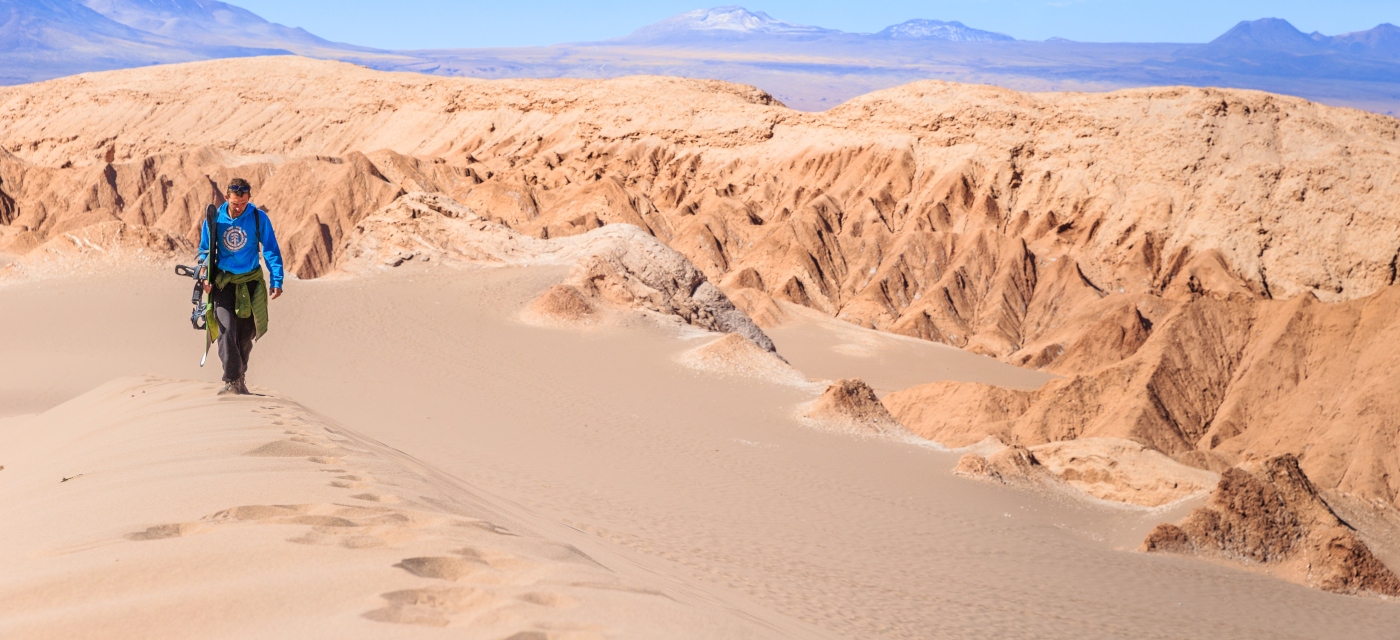 NEW TRENDS IN ADVENTURE TOURISM
If you thought that the activities mentioned above were all of the outdoor activities you can do in our country, let us tell you, there´s still more!
Another reason Chile is the Best Adventure Destination in the World, for the fifth year in a row, is because of its abundance of high-impact activities to be practiced and enjoyed throughout the country! Chile has been able to expand the infinite universe of possibilities for those who love nature and the outdoors.
An example of this is Canyoning (Canyoneering for USA, or Kloofing for South Africa) a sport that has been gaining great popularity in the south of Chile for several years now. It consists of descending rivers with low flows and inclined slopes or drops, through narrow gorges which require maneuvering a number of obstacles with the use of different techniques, helped by your body, ropes and climbing equipment.
The adventure begins with a walk towards the entrance of the canyon, continues with descending down a waterfall or a cliff using the rappel technique, then jumping from rock to rock at different heights or diving into crystal-clear pools of the purest water, where you will have to swim and slide in natural slides formed by the erosion of the water.
If you are disturbed by heights, this is the best way to overcome those fears, since it´s the safest and most entertaining way to confront them, because you are be able descend slowly on ropes that include a controlled system and that resist weights far superior to a person´s weight.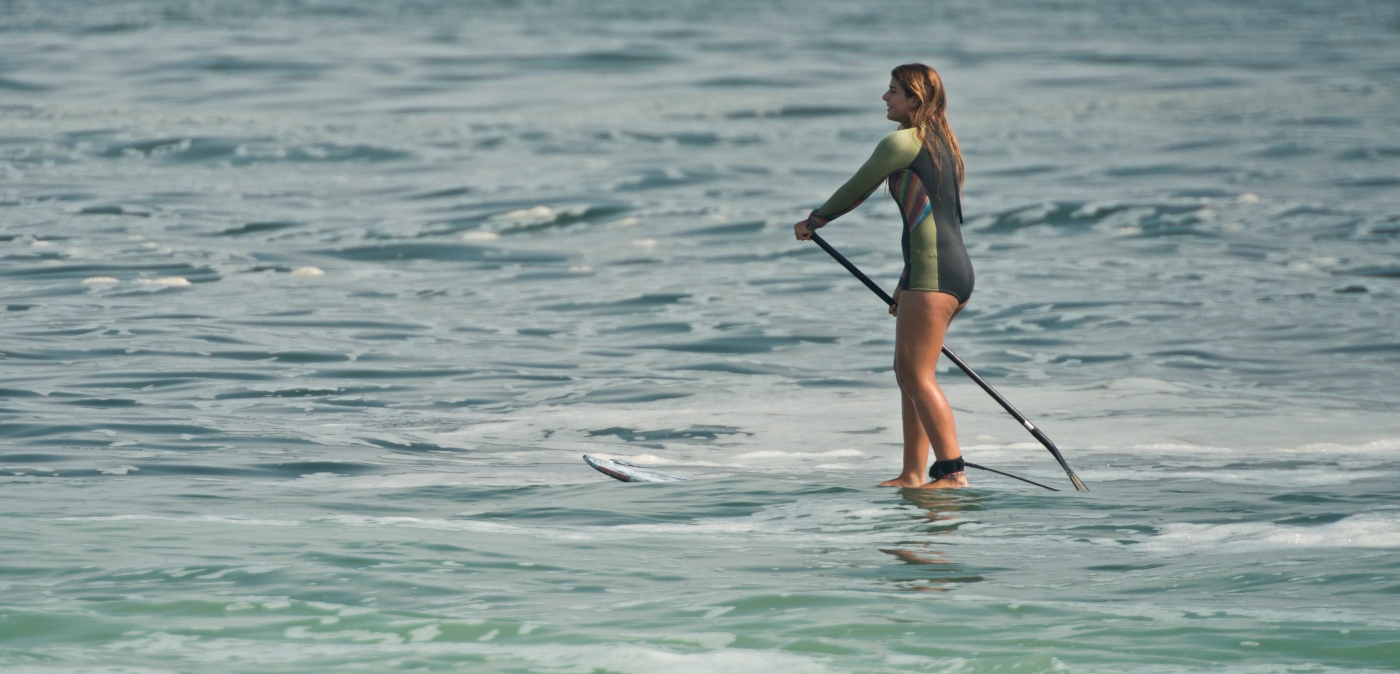 Another new extreme sport that has become very popular in the waters of our country is Stand up paddle. For all of those who still do not know what this is, we can tell you, it is similar to surfing but instead of lying of the board to catch waves, you stand on a larger board and move around the water using an oar. You can still surf waves or simply glide along the coast, across lakes or even canals.
Stand Up Paddle is a sport for the entire family, because it´s very easy to learn. You will have lots of fun and it´s a relaxing way to spend time in the water. You can enjoy unique views of your surroundings while on the water and when these are crystal clear, you´ll be able to observe all the aquatic life below.
And we cannot forget to mention Parasailing! If the lakes are your main destination, this exciting adventure combines a parachute pulled by a vehicle such as a boat that elevates you above the water, where you can contemplate the landscape in a safe and fun way, and feel both the adrenaline-rush and the relaxation. Every day there are more enthusiasts who come to Chile to do this activity, therefore, it is easy to find adventure tourism operators who provide this entertaining activity.
And last but not least, the Puclaro Dam on the road to the Elqui Valley, has become the epicenter of a new national adventure sport, called Kitesurfing, This sport involves sliding over the water on a surf board attached to a large kite and secured by a harness, allowing you to catch the wind so that you can navigate, or if you´re already a pro, you can perform maneuvers in the air.
The aquatic activity has gained so much popularity in Chile that the Puclaro Dam, located near La Serena, is where the most important tournaments are held. Every year, both national and international competitors measure their skills in the most prominent championship of this sailing sport.
Chile has maintained its hierarchy as the monarch of adventure and extreme sports, so of you are an adventurer, Chile absolutely must be highlighted on your wish list. Just do it! Organize your own route of experiences and chase that adrenaline rush to Chile. This 2020, we will welcome you with open arms to come test your abilities.