Are you looking for cold-weather panoramas? You have to take a look at the winter novelties in Chile
By:
Chile Travel

| Date: 13 May, 2019 | In:

Nature , Urban life , Wine and gastronomy ,

Usually when we plan a trip, we imagine bathing suits, sunglasses and warm waters. However, in Chile there are year-round activities to be enjoyed by all and places that are even more enchanting in the winter. You'll be surprised by what Chile has to offer in the winter!

When temperatures dip, Chile offers warmth through an unlimited number of panoramas. The romance of a burning fireplace, delicious hot and hearty meals, snowy landscapes, great ski resorts, thermal waters or just wandering through Santiago's commercial centers are just some of the winter novelties in Chile for your enjoyment.

Between May and September, the temperatures in our country drop, but the emotions heighten. Suggestions for entertainment multiply and it's possible to take part in activities that are better enjoyed in the winter, especially when the mountains are covered in snow and the nature's landscape is painted in the colors of a new pallet.

Let yourself be carried away by emotion all year round, but first, take a look at the winter novelties in Chile that we've selected for you: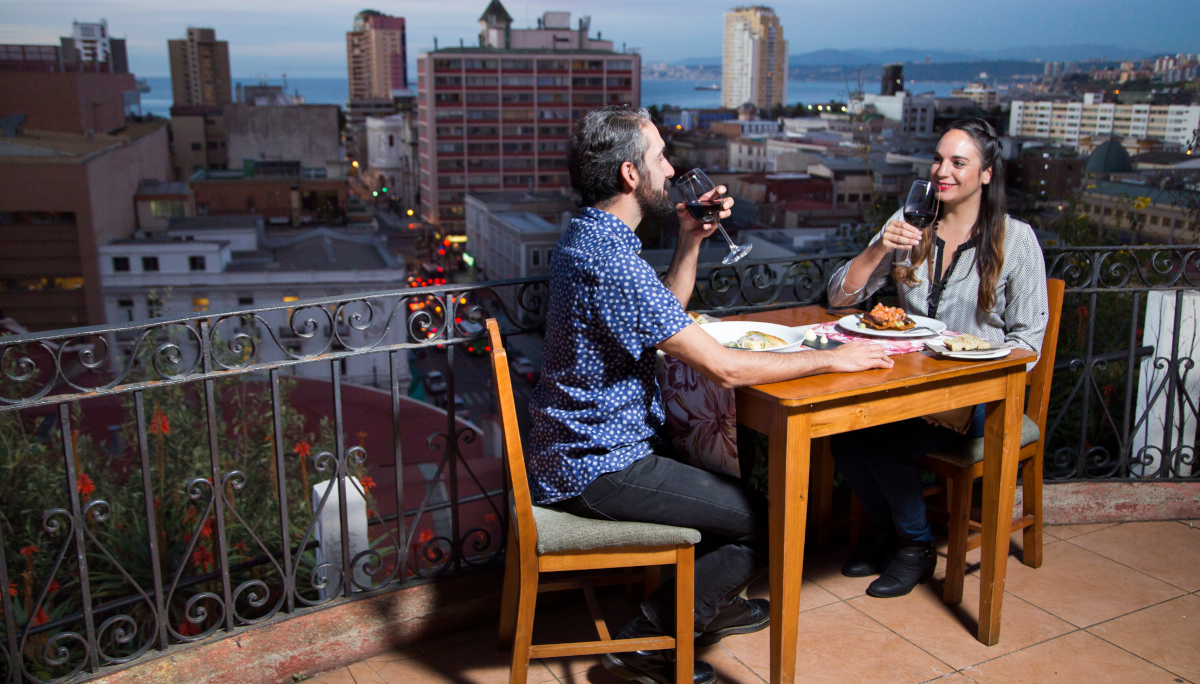 WHAT TO DO IN THE WINTER?
DISCOVER FUN-FILLED NEIGHBORHOODS IN THE CAPITAL
Santiago is a large city and Chile's main urban nucleus. In its 15,000 kms2 one can find a large diversity of choices among cultural panoramas, outings and just plain fun.
Luxury Shopping
 Clearly luxury shops are not for all bank accounts, but it costs nothing to go window shopping and discover what's new in fashion. One never knows if one will be tempted and perhaps take away a special souvenir from one's visit to Santiago.
As in all great capitals, most of the ambassadors of national and international brands are found in exclusive sectors of the city.  In Santiago, they are in the neighborhoods of Las Condes and Vitacura, specifically on the hip commercial street named Alonso de Córdova.
Along this beautiful avenue, well-known brands by European, U.S. and South American designers have their shops. Fashion, footwear and design are found among the tempting curb-side cafés, restaurants and bars. In addition, there are art galleries, design and furniture stores… all in one place for those who are experts in tendencies that  define fashion.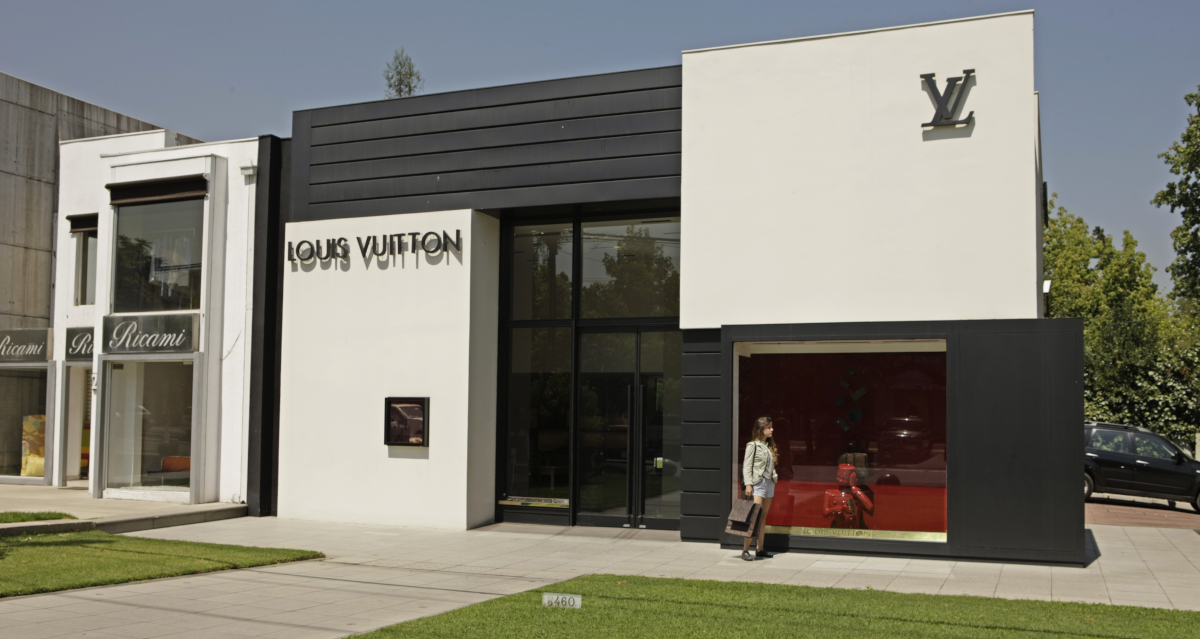 Get to know Barrio Italia's emergent design
 This old and traditional neighborhood of the capital has experienced a powerful rebirth in the last few decades. It went from a quiet residential neighborhood to one of movement, many boutique galleries, cafés, restaurants, workshops, social life and above all, "good vibes".
In Barrio Italia, the global trend of bringing vintage back into style is taking place. Currently, it's where different time periods have come together and have transformed the area into a new commercial center for the emergent designers, eye-catching stores and new tendencies.
Design, culture and fashion fill up the streets through a variety of decoration shops as well as furniture workshops and antique stores. The modern boutique hotels add an enchanting touch.
It is also an important gastronomic center where there's a number of bars, cafés and high-quality restaurants which offer dishes from all over the world. We recommend that you visit on Saturdays and Sundays in order to enjoy the best this neighborhood has to offer.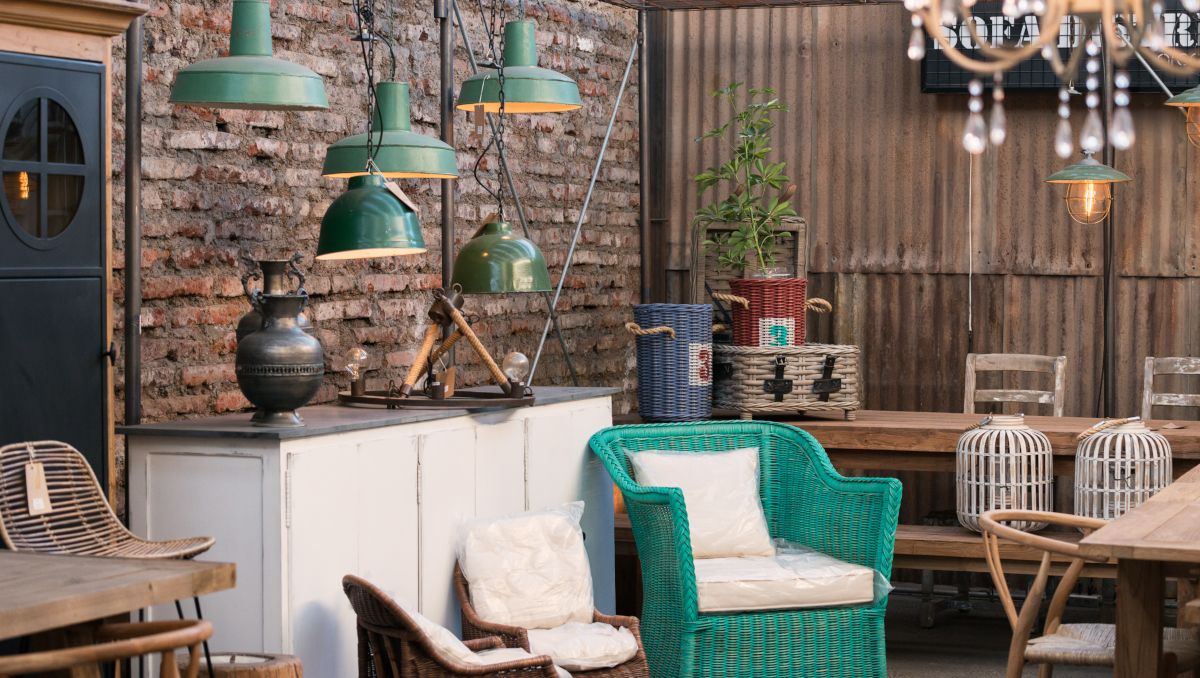 Be delighted by the diversity at Borde Río
During the last few decades, the tendency in Santiago's restaurants has been to create hubs where a great variety of gastronomic choices are offered. So, in each neighborhood, sector, street or "Patio" in Santiago, one can find diverse styles of restaurants that offer the most delicious dishes.
Thus, one can wander through a sector in order to discover which of the different options to choose from that most pleases us. Either something that we like in particular or something we have a special yearning for at the moment.  You'll be tempted by the aromas, colors and flavors that come from these restaurants.
BordeRío, as indicated by its name, is an area of Vitacura, in Santiago, on the banks of the Mapocho River, with a pleasant view of greenery during the day and lots of fun at night. Here you will find a great number of restaurants, pubs, bars and cafés that offer a wide range of flavors.
Chilean dishes, seafood and the best of our gastronomy, as well as options from all over the world, exotic flavors, Asian spices, Arab dishes and various European restaurants available for your pleasure. Delight yourself in the unique culinary culture of BordeRío. It's all here, in a top-notch, safe and distinguished ambiance.
EXPERIENCE CHILEAN WINES
 If you want to try new culinary experiences, Chile provides options through an exquisite route that allows you to taste our best wines and combine them with the most delicious traditional dishes.
In most of the vineyards of the Central Valley there are restaurants with well known chefs who offer high quality pairings of exquisite wines with any number of regional products.
And so it is, that through these flavors, visitors can come to know the identity of our country, try new taste sensations and be delighted with our culinary  preparations. For the most part, local products are used from the sea, livestock or soil.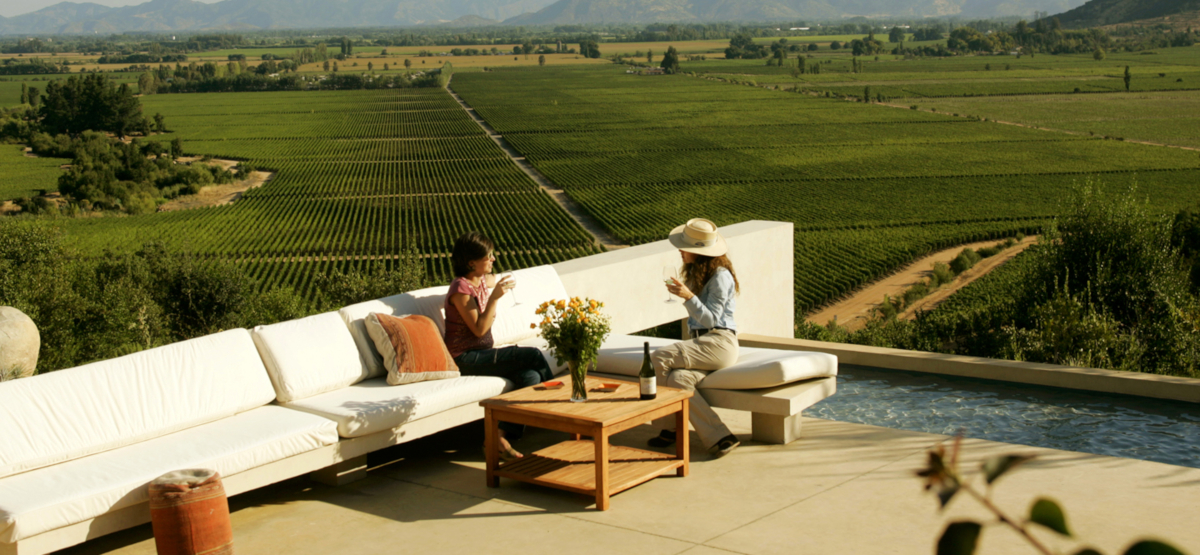 It doesn't all have to be fancy, there are plenty of delicious local dishes such as "Pastel de choclo" (corn custard), empanadas (meat pies), chori-panes (sausages in bread) and bar-b-ques, sided with an assortment of Chilean style salads, such as the "a la chilena", that has tomatoes with onions.
In the Colchagua and Cachapoal Valleys one can find exceptional wines from various strains such as Syrah, Merlot and principally Cabernet Sauvignon. Brews are outstanding for their maturity and potency, leaving an imprint on the palate from the first sip.
In the same area, you can try the lamb rib burgers along with green vegetables, sautéed cherry tomatoes, among other exquisite preparations.
In Valle de Casablanca the offer is rich and varied. Many national and international chefs here have been given the opportunity to demonstrate their culinary talent and offer refined dishes that are coupled with wines from these lands, such as Cabernet Franc and Syrah.
At the restaurants of these vineyards its possible to enjoy exquisite cuts of meat such as the exclusive Emú (a big bird similar to the ostrich) and Wagyú, whose difficulty in the elaboration is proportional to its flavor and texture, a true gastronomic pleasure in special preparations that allow one to enjoy a fine dining and wine drinking experience.
DISCOVER AND ENJOY THE MOUNTAINS
The Andean mountain range is the vertebra of the South American continent and covers Chile's entire territory from north to south.   In addition to it being a natural border, its mountains, volcanos and lakes intensify Chile's natural beauty in the winter and provide a series of attractions.
Though it's true that snow sports are a must in the winter, especially in Chile, the mountains offer an unending number of parallel interests, for example: trekking in native forests, horse back rides under the rain, Randonnée skiing and relaxation in the thermal waters, just to name a few.
Trekking in La Araucanía
 The south of Chile has a special aura during the winter. It's a special place to enjoy the warmth of a wood-burning stove or a fireplace that makes magic happen in the cabins located far from urban areas.
Arauco is another singular place where visitors can enjoy this perfect match is the area of in the south Chile.  Here you'll find places rich in tradition that invite you to discover its secrets and live its culture in group, by inviting your family or friends.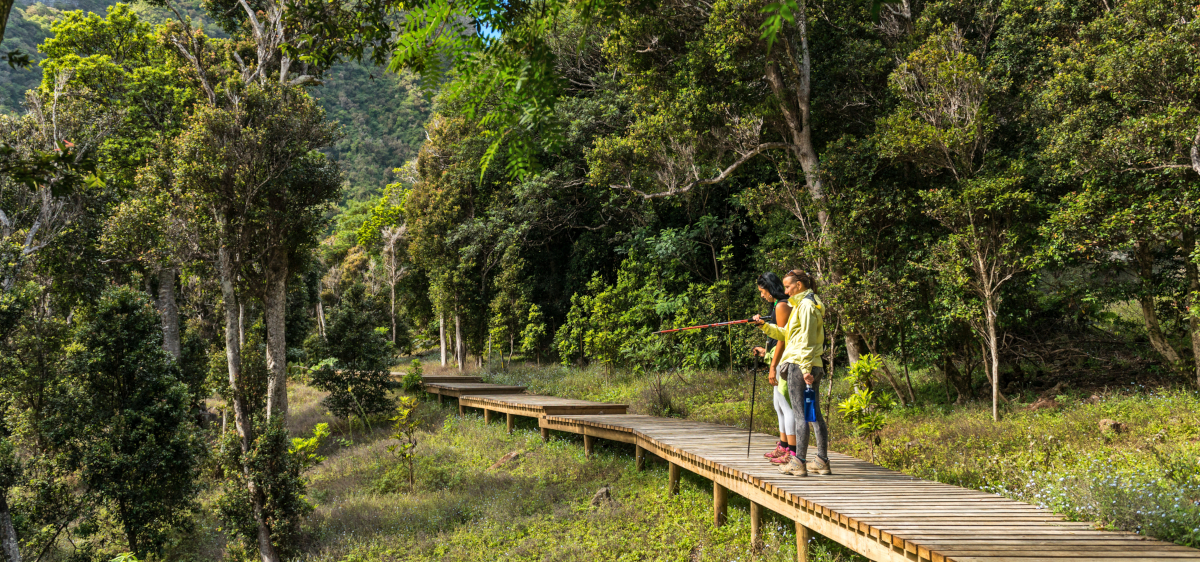 Within the indigenous territories and the Must-See National Parks, one can find mountain lakes, extensive and abundant forests, mountains, thermal waters and volcanos. A recommended trip, a true Chilean winter novelty is the Lonquimay Volcano, whose trail is filled with thousand year old araucaria trees.
The ascent and descent to and from the volcanic cone can take a day, and from the top one can observe the crater, breathe the cleanest air and take-in the beauty of a panoramic view of the other surrounding volcanos.
Did you take notes? Great!  Now you know where to go to enjoy your next winter vacation or, simply go for an adventure during Chile's cold season.